Benjamin Walker's Greatest Role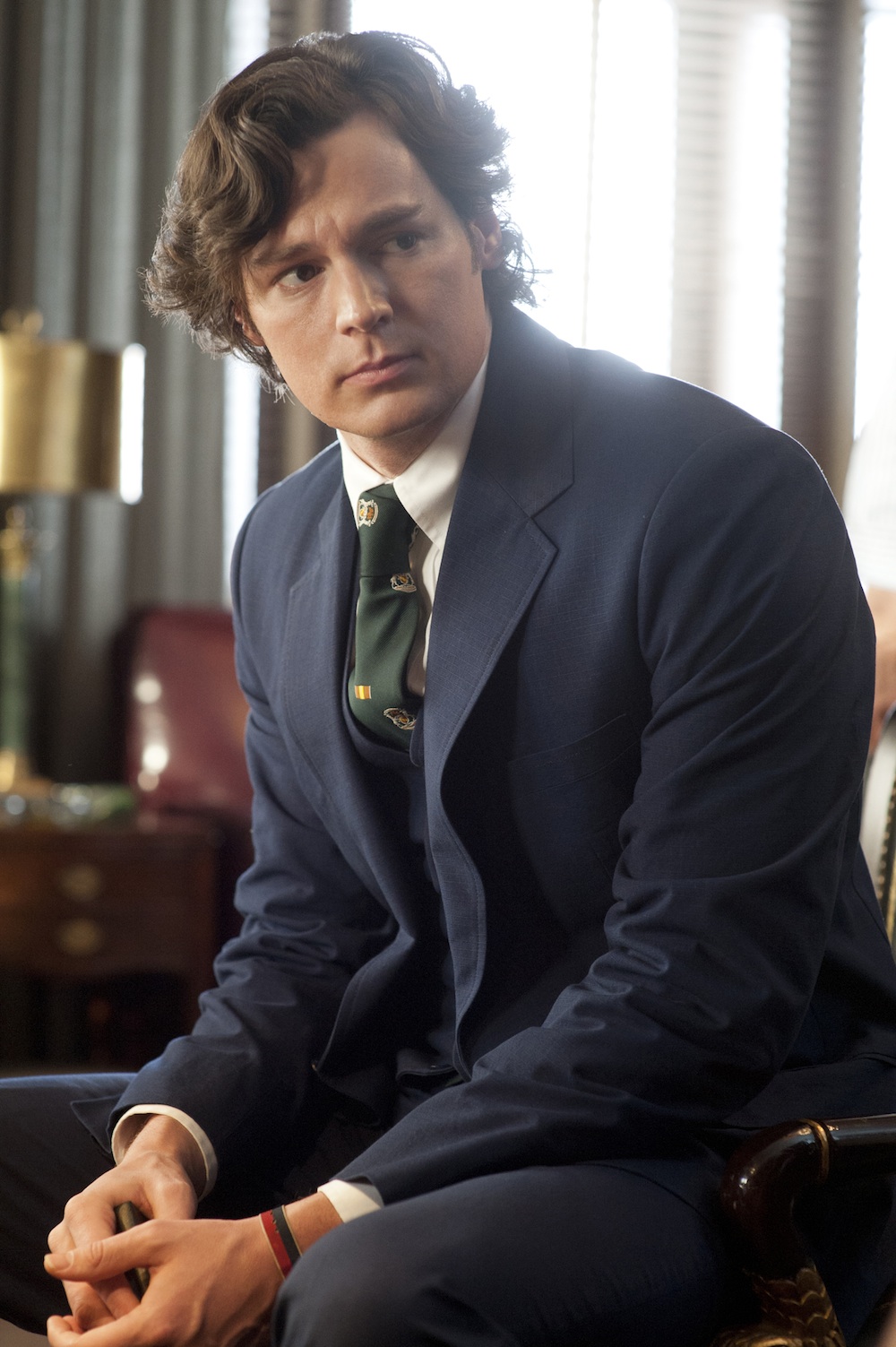 ABOVE: BENJAMIN WALKER AS KEVIN CONNOLLY IN MUHAMMAD ALI'S GREATEST FIGHT. PHOTO COURTESY OF JOJO WHILDEN/HBO.
"It would have been an entirely different story, having someone impersonate Muhammad Ali," actor Benjamin Walker tells us of the decision to use archival footage, rather than an actor, in the HBO film Muhammad Ali's Greatest Fight. "He was so charismatic and powerful and eloquent."
Directed by Stephen Frears, Muhammad Ali's Greatest Fight is not about the boxer's matches against Joe Frazier. Instead, the film focuses on the culmination of Ali's fight to be recognized as a conscientious objector during the Vietnam War. Following a four-year legal battle, during which Ali was prohibited from boxing and had his Heavyweight Championship title and passport revoked, the Supreme Court unanimously agreed to hear Ali's case. "For some reason, this isn't taught in school," observes Walker.
The court's decision was not as smooth as the result suggests. "What's interesting about the picture is that so little is known about those Justices, particularly about what went on behind closed doors," explains Walker. "This is one of the first films that really delves into the narrative of what goes on in those secret places."
Walker plays Kevin Connolly, a newly appointed clerk to the Republican Justice John Harlan II (played by Christopher Plummer). "I was really fascinated by the juxtaposition of the establishment and the country at large," Walker says of his attraction to the role. "Kevin Connolly represents this youthful cultural awareness that just doesn't exist in the courts at that time." The actor "listened to a lot of Led Zeppelin—that kind of ballsy rock-'n'-roll" to get into character. "The more I could learn about what was going on among young people at the time, the more I understood who Kevin Connolly was."
It is Connolly, a composite of two real clerks, that convinces Harlan of the validity of Ali's claim. In turn, the well-respected Harlan convinces the rest of the Justices including his close friend, conservative Chief Justice Warren Burger (Frank Langella). Thurgood Marshall (played by Danny Glover), the first and only black Justice at the time, recused himself from the vote.
"Looking back on it, it was a pretty savvy decision. His opinion would have, he felt, clouded the decision," says Walker. "There's something to a bunch of old white men coming to the right decision on their own. There's no argument there, racially. They eventually did the right thing and they did it because they figured it out as opposed to having someone show them the right thing."
"We've evolved a lot since then," Walker answers when asked whether Muhammad Ali would have had a similar experience today. "Largely because of people like him at that time—his kind of bravery is what made that possible."
Muhammad Ali's Greatest Fight is one in a long string of historical parts for the 31-year-old—"if you lump Abraham Lincoln Vampire Hunter into historical movies," he laughs. "It's a little loose on history." The actor's first paid, "pivotal" job out of Juilliard was as a young Alfred Kinsey in the 2005 Liam Neeson-starring film. "I met some lovely people through that who were kind to me and helped to encourage me and teach you how to have a career," he recalls. "Laura Linney, for example." His roles as presidents—Andrew Jackson in the play Bloody Bloody Andrew Jackson and Abraham Lincoln—brought the actor in the public eye. "I like historical stories, kind of looking back over the course of human experience; there are some really great stories in there."
Currently, Walker is in London filming Ron Howard's 19th-century whaling drama, Heart of the Sea, with Chris Hemsworth and Cillian Murphy. " It's basically Ron Howard's Moby-Dick," he tells us. "I'd love to think that I'm going through just knocking off great directors," he continues. "But really it comes down to whether they want to work with me or not."
MUHAMMAD ALI'S GREATEST FIGHT PREMIERES TOMORROW, OCTOBER 5, ON HBO.