Coffee Table Curator: Yeezy, Disco, and Ellsworth Kelly's Plants
Coffee Table Curator is a monthly series showing—no, telling—you which art and culture books to add to your living room repertoire; your remote control and beer-stained coasters will look chic by association. Here's what we have to recommend for the month of September to wind down and cool off after a very Hot Girl Summer.
———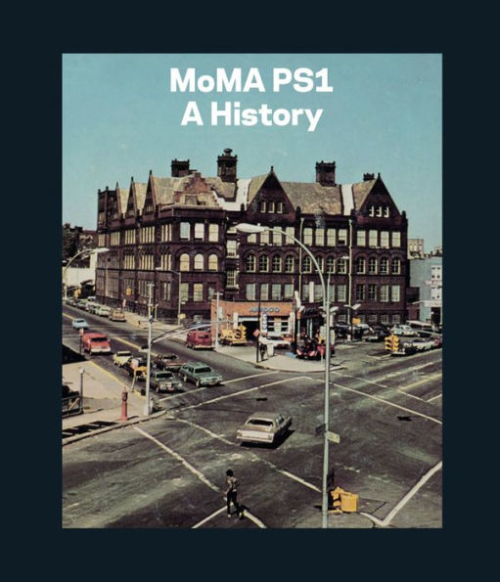 MoMA PS1: A History, the Museum of Modern Art, $65
If you're still skeptical that there's actually a place called Long Island City and would rather, well, ride out the rest of your summer in your apartment, A History can give you a MoMA PS1 experience without that pesky "need to go on the subway" element. As the first-ever book to chronicle the history of the museum—from its modest '70s beginnings to its halcyon years of Klaus Biesenbach—the photos are gorgeous, as are the fawning anecdotes from your favorite artists. (Oh hello, Ms. Abramovic!) If you do go, friendly reminder: Your ticket covers the regular MoMA, too.
———
Kanye West: Yeezy Seasons 1, 2, 3, and 4, Steidl $95
What is "Yeezy season"? A concept, a metaphor, a mood, the friends we made along the way? For Kanye West, it's his divisive fashion brand that he transformed into a few limited-edition zines—and for the first time, you can now buy them all in a very snazzy box set. Each of West's four Yeezy collections (dubbed as, yes, "seasons") get their own zine to recap all those neutral-toned runway lewks, but the set also traces the brand's overall development from when it was (very loudly) founded in 2015. That Madison Square Garden pandemonium seems like eons ago.
———
Donald Judd & Switzerland, Hatje Cantz, $65
Sorry, Marfa! This time we're going global! While Donald Judd's Texas desert stomping grounds are the stuff of artistic legend at this point, not too much has been reported about his low-key European oasis: the south of Switzerland around the glistening Lake Lucerne. (We love a microclimate!) As this monograph details, Judd had a grand ole' time popping into the country throughout his life, dabbling in residencies and curating many exhibitions—much to the delight of his collectors and fans. Who knows, maybe another Judd Foundation will open there someday. 
———
Football Disco!, Walther König, $35
While practicing your goooooooooal! scream and polishing your Megan Rapinoe shrine, here's another fun soccer activity to put on your bucket list: Looking at pretty record covers! While the records in Football Disco! won't exactly give you a Soccer 101 lesson, the book is keen to juxtapose them all with some quick and easy factoids, including everything you'd want to know about mega-players, hottest clubs, balls, and World Club stats. But, to reiterate: these record covers are very pretty!
———
Ellsworth Kelly: Plant Drawings, Matthew Marks Gallery, $45
It wasn't all just abstract geometric shapes from the mind of Ellsworth Kelly, whose prolific career awed us for seven decades before his death in 2015. This man also loved a good plant! It was one of the first things he began artistically experimenting with on-the-regular, and this book features dozens of these beautifully minimalist sketches for us to enjoy. "The drawings from plant life," he poetically once said, "seem to be the bridge to the way of seeing." Consider them a compliment to Georgia O'Keeffe's flora.
———
Great Women Artists, Phaidon, $59.95
Interview believes every damn day is worthy of celebrating great women, and Great Women Artists makes it easy. Essentially an encyclopedia, this celebration of art world ladies spans over 500 years of creativity, and is conveniently organized by last name so you can browse and learn at your own pace. (Spend your mornings with Mary Cassatt, and your evenings with Artemisia Gentileschi!) If only all our college art history textbooks were this much fun.