Exclusive Track Premiere: 'Clear Insight,' Slaughter Beach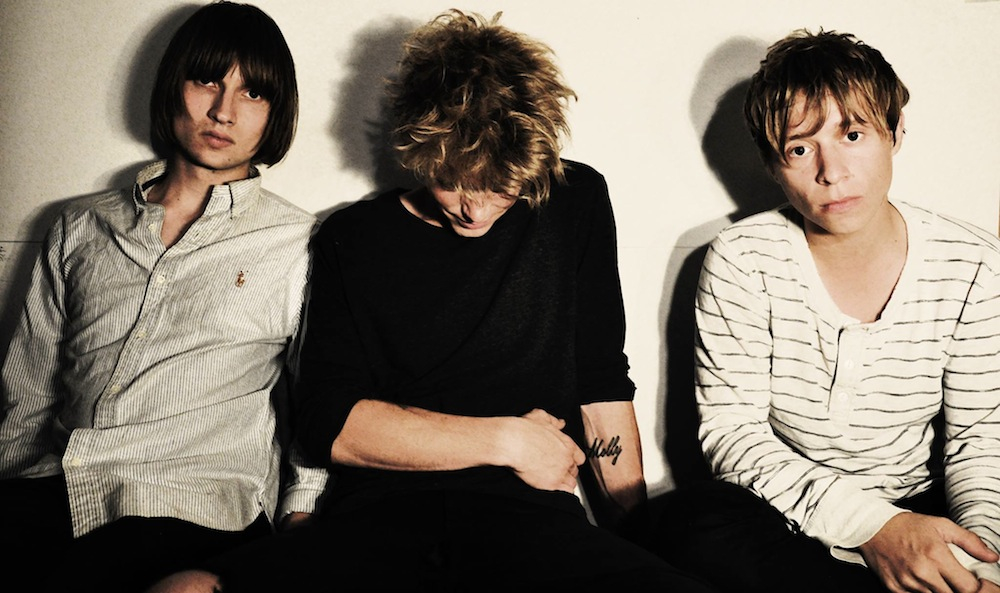 PHOTO COURTESY OF LASSE DEARMAN
Even without yet releasing a debut EP, Danish psych-pop trio Slaughter Beach is becoming a new favorite for lovers of indie staples like Beach House and The Shins. Members Nikolaj Westi, Hasse Mydtskov, and Mads Emil Aaafard, who live and create their music in the town of Odense, Denmark, have gained quality attention from industry insiders with their technicolor vigor, seamlessly weaving distorted guitars, the spirit of '70s rock, distant vocals tinged with teenage-like angst, and classic pop structures into cohesive and beautiful songs.
Premiering today on Interview is "Clear Insight," the debut single from the band's forthcoming Love/Venice EP (out October 9). The song kicks off with a percussive onslaught, preparing listeners for what becomes a sort of sonic euphoria filled with transcendent synths and vocals that often fluctuate between the same two notes. Despite the its creation of a dizzying audio swirl, the track leads listeners down a path toward sublime obscurity.
"In the thick of sorting out which songs to put on the EP we realized that, unintentionally, we'd made a lot of slow dreamy tracks and felt a need to do something different," the band tells us. "Unlike our usual non-dogmatic writing process, we decided to make one last track for the EP, which needed to be a more accelerated form of dreaminess. 'Clear Insight' was the outcome."

LOVE/VENICE WILL BE RELEASED ON OCTOBER 9. FOR MORE ON SLAUGHTER BEACH, VISIT THE TRIO'S FACEBOOK.