Watch Grey Gardens' Little Edie talking about her cats in lost documentary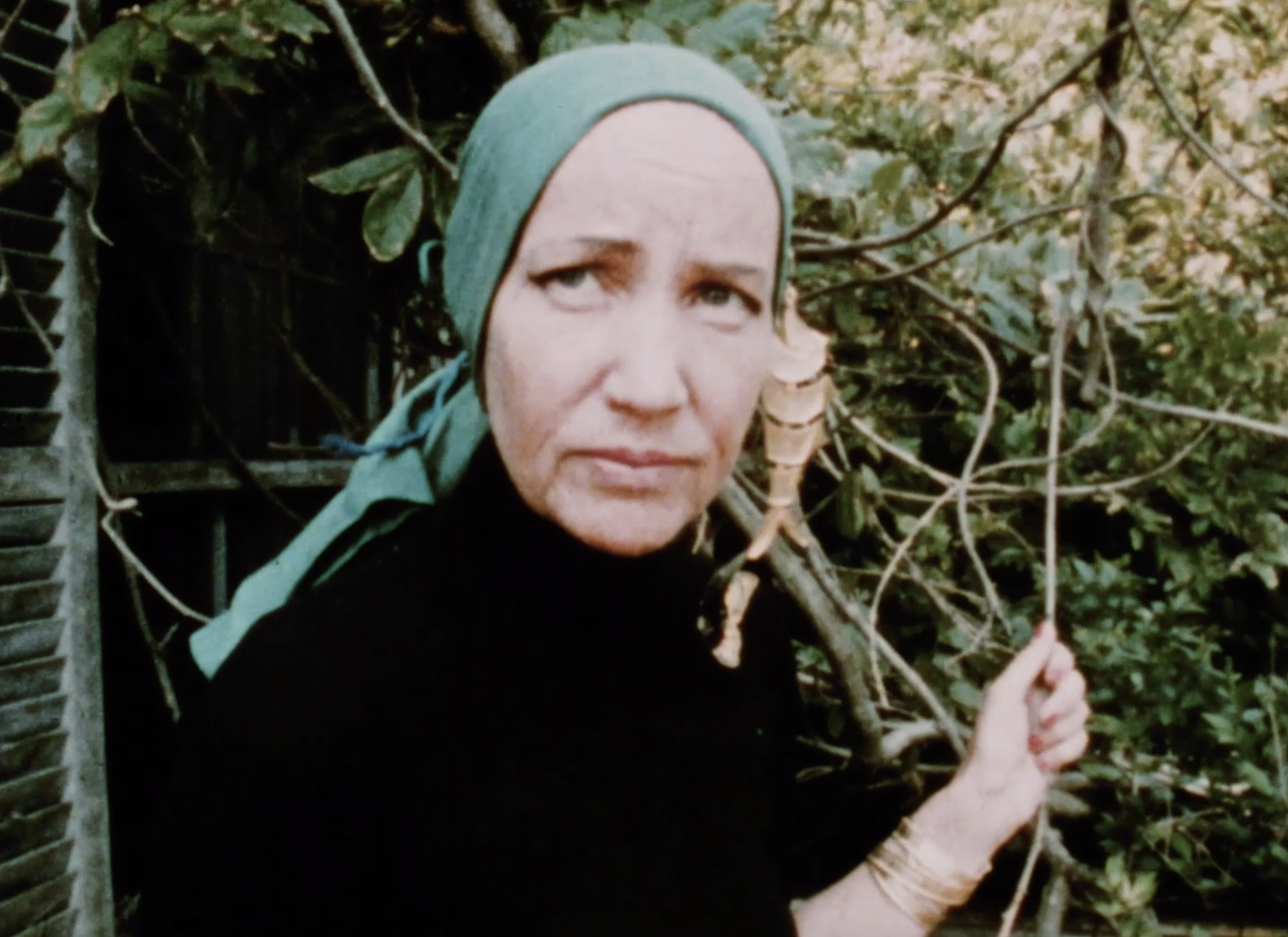 Little Edie—real name Edith Bouvier Beale—is the "S-T-A-U-N-C-H character" made famous by Albert and David Maysles's fascinating cult documentary Grey Gardens [1975]. In his film, you hear her before you see her: Big mouth, bigger ego. First cousins with Jackie Onassis, Beale and her mother (Big Edie) were ostracized from the Kennedys later in life, living out their sunset years in their crumbling, raccoon-infested property in East Hampton. At one point, they were under threat from Suffolk County authorities and on the verge of being evicted. Before that, however, their intense personalities were captured on glorious 16mm celluloid.
Over one summer in 1972, before the Maysles brothers set foot on their Long Island property, Lee Radziwill had photographer Peter Beard document these estranged crazies, Radziwill's aunt and first cousin. Super-8 film was also shot by visitors Andy Warhol and Jonas Mekas. All of this film was lost until today, allegedly confiscated by Radziwill when she saw the footage, who was embarrassed by it. Now, director Göran Hugo Olsson has assembled the footage for a pseudo-prequel to Grey Gardens. The result is That Summer, an incredible insight into one of American's most compelling families hanging on to the last shreds of their upper-crust reputations.
Beale, the physical embodiment of the term "egomaniac," here talks about some of the cats that freely roam her property in an exclusive clip from the film.
THAT SUMMER (IFC FILMS) WILL BE RELEASED IN SELECT THEATERS MAY 18, 2018.