Beauty Picks Fit for a Princess (Literally!)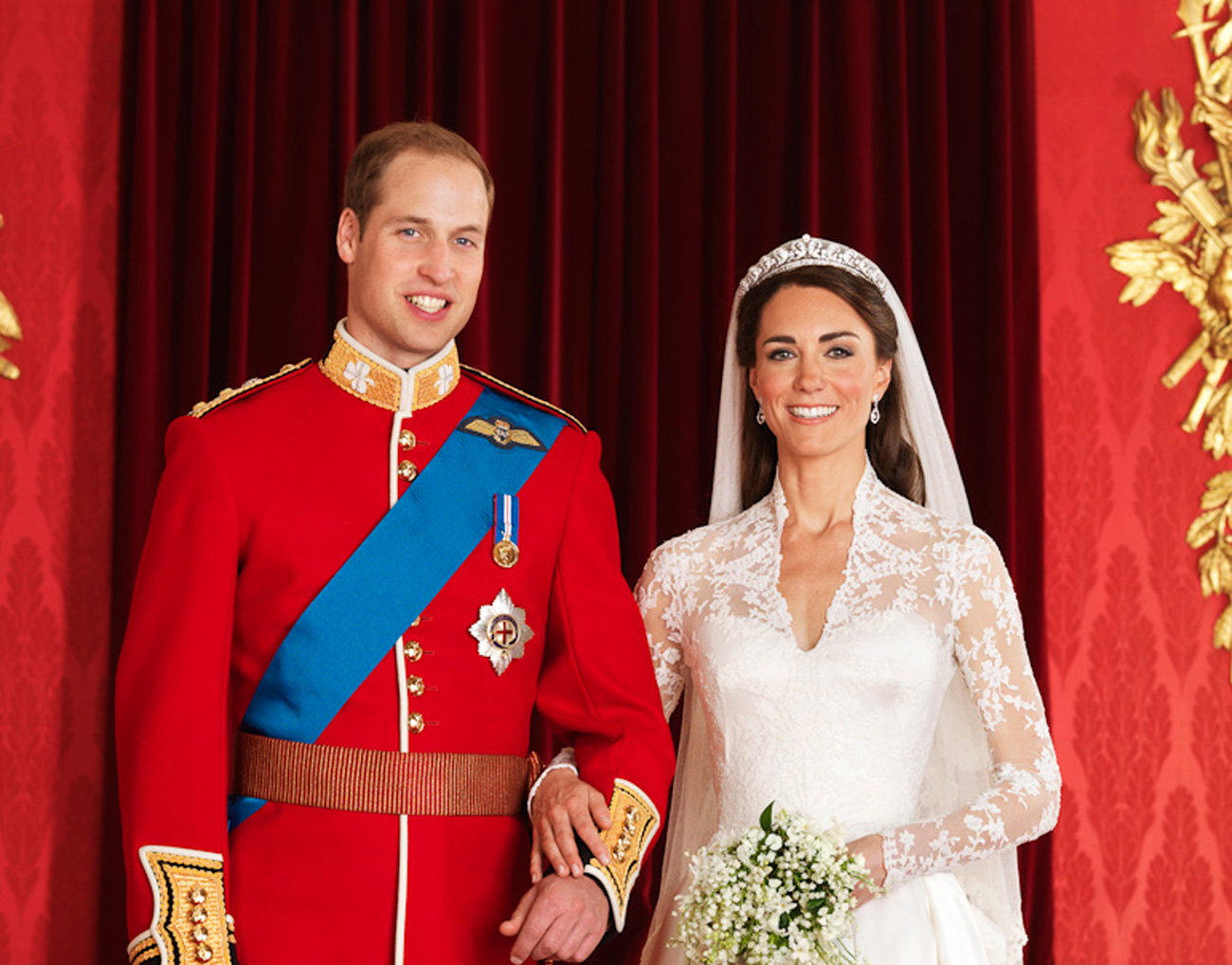 OFFICIAL ROYAL WEDDING PHOTO COURTESY OF HUGO BURNAND
Unless you've been living under a rock without any Internet, cell, or news service, then you already know that commoner Kate Middleton wed her British prince on Friday morning in quite the royal undertaking in London, England. You also know that Kate's dress for the ceremony (as well as a second reception dress) was made by Sarah Burton for Alexander McQueen, the press is calling it "reminiscent of Grace Kelly," and she may have walked into Westminister Abbey an average girl, but she walked out as the Duchess of Cambridge—a very Cinderella moment indeed.
Here's what you may not know: Kate did her own makeup for the big day. (Gasp! We know, we know—we could hardly believe it.) Reportedly, she wanted Wills to recognize her at the altar. So, this small-town girl took to her makeup bag for the biggest day in her life and applied blush, mascara, and lipstick that would be seen by millions of people all over the world. Even we're too vain to do such a thing—and there will not be an entire globe gushing over our wedding look. So, bravo to Kate—or as she is now to be known, Her Royal Highness—you truly are a simple girl at heart.
Below, we've picked a few products to transform your everyday face into the "Kate Middleton, wedding day princess" look.

Face: Nothing stands out quite as much as those blushing cheeks (and why not? After all, she is a blushing bride). Try Dolce & Gabbana Makeup The Blush in Provocative, a pigmented pink fit for a princess.
Eyes: This look is all about playing up the dramatics of the eyes, with dark liner on the top and bottom lash lines, followed by mascara. For liner, go with a pencil; you'll have more smudging ability. Try MAC Eye Kohl in Smolder and a fabulous drugstore find, CoverGirl Lash Blast Very Black Waterproof Mascara. Waterproof is a must, just in case you get caught up in the moment (a bleeding eye is quite unregal).
Eyebrows: We've noticed that all royals have very defined brows. It must be a prerequisite, and Kate's arches are no exception. For the perfect brow, there's no better product line than that of Anastasia, Los Angeles brow guru to the stars (including our American royalty, Oprah!). If you're going to choose one product, go with the Brow Gel to keep those pesky hairs in place all wedding-day long.
Lips: A light pink lip completes the royal look. Nothing outrageous or inappropriate, but rather classic and timeless. Something slightly matte (so that you won't need to reapply throughout the service) and without shimmer—that's a bit too trendy. Try Nars Pure Matte Lipstick in Bangkok, a soft rose hue.
Until the next royal wedding…