Exclusive Video Premiere: 'Heather,' Saint Etienne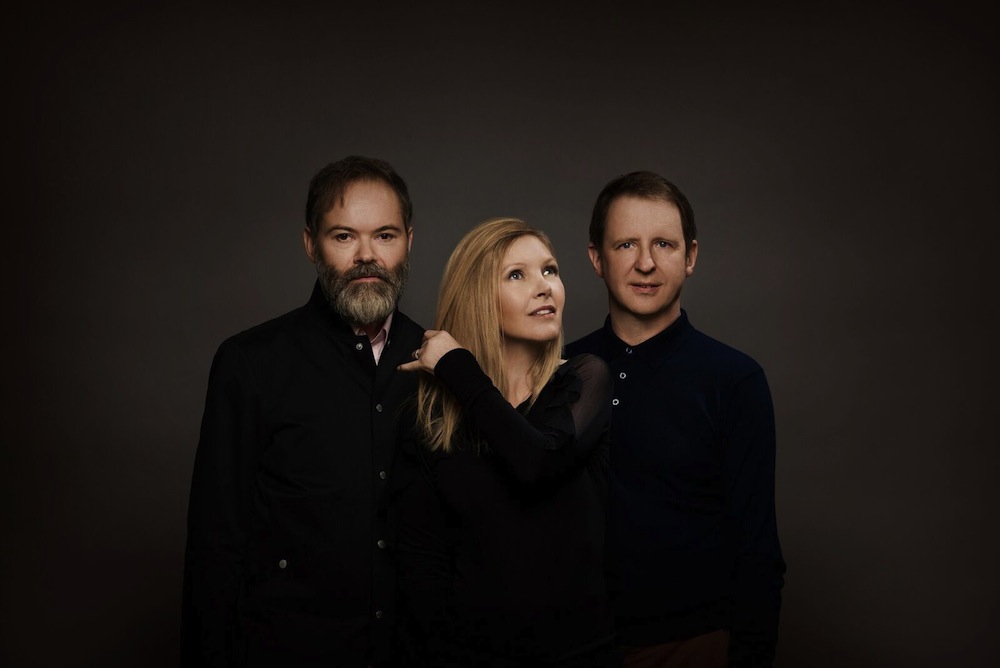 PHOTO COURTESY OF ROB BAKER ASHTON.
The world is full of secrets hidden within homes—or behind beaded curtains in the case of English trio Saint Etienne's new video for "Heather," which we're pleased to release today. "Heather" can be found on the the band's newest studio album Home Counties, released in June via Heavenly Recordings, which, according to band member Pete Wiggs, explores the love/hate relationship they all have with the Home Counties, the area they grew up just outside of London. While many of their tracks talk about the overwhelmingly ordinary nature of life there, "Heather" shows a very different side of the suburban experience.
The band—which in addition to Wiggs includes Sarah Cracknell and Bob Stanley—found inspiration for "Heather" in the so-called Enfield Poltergeist, a case of supernatural activity that took place in the Home Counties in the '70s; two preteen girls made headlines when they thought they heard paranormal noises and witnessed furniture moving and objects thrown about their house with no visible cause. "There maybe no truth in the haunting," says Wiggs, "but stories like that alter the way you think about a street or house that looks the same as a thousand others."
Artists Rodney Graham and Shannon Oksanen came up the video's artistic direction, which captures this eerie essence. As the viewer, you find yourself creeping through a blue-lit, seemingly undiscovered world located behind shimmering beaded curtains, watching two young girls evoke the children from the Enfield tale. Dressed in white frocks, they spin, dance, and appear to move in reverse; they twirl pieces of tulle in their hands, and the fabric moves unnaturally, as though to suggest something insidious beneath the surface. As you spy on this performance, Sarah Cracknell sings, "Heather was a girl who could open her eyes / Heather was a girl who just woke up one night / Heather was a girl who once questioned her life / She comes and she goes like the warmth in the daylight."
"The video fits the sound perfectly," says Wiggs. "It's beautiful, hypnotic, and speaks of supernatural goings on behind closed doors."
HOME COUNTIES (HEAVENLY RECORDINGS) IS OUT NOW. FOR MORE ON SAINT ETIENNE, VISIT THE BAND'S WEBSITE.