First Tom Schilling Takes Berlin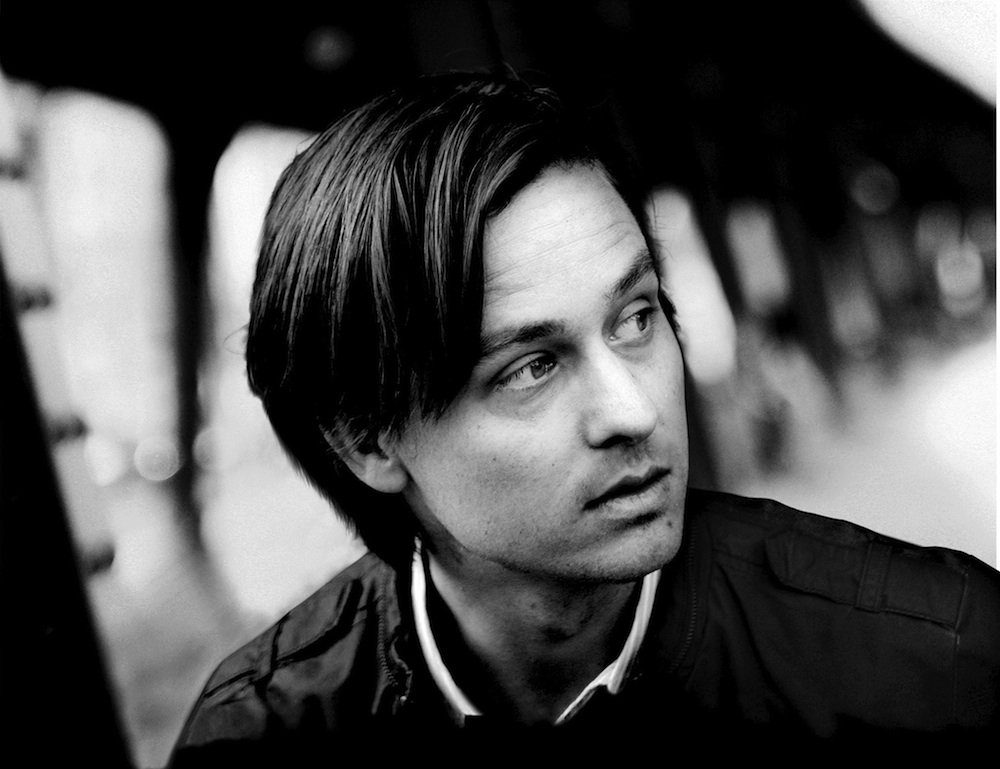 ABOVE: TOM SCHILLING AS NIKO IN A COFFEE IN BERLIN. PHOTO COURTESY OF MUSIC BOX FILMS.
The hapless and questionably talented 20-something dancer at the center of last year's mumblecore masterpiece, Frances Ha—played to perfect, pixilated pitch by Greta Gerwig—has found her match in Niko Fischer, the quarter-life-crisis-facing protagonist of Jan Ole Gerster's German-language A Coffee in Berlin. Gerster's feature debut, which opened in New York over the weekend and will open in other U.S. cities later this month, was a smash hit overseas, sweeping the 2013 German Film Awards, including best picture, director, screenplay, and best actor for its star, Tom Schilling.
With his slight build, youthful visage, and wave of chestnut hair flopped to the side, the 32-year-old Schilling is reminiscent of another boyish leading man, Joseph Gordon-Levitt. Like Gordon-Levitt, Schilling got an early start, appearing in his first television role at age six. Since then, he's performed in some of Germany's most critically acclaimed exports, such as the Oscar-nominated The Baader Meinhof Complex—about a group of 1960s countercultural terrorists—and the World War II-set miniseries Generation War.
As Niko, a law school drop-out adrift in Berlin, Schilling is exceedingly convincing, somehow succeeding at keeping the audience's sympathy for a guy who comes off as more than a little self-pitying and, in revelations about his past, rather unkind. Shot in black-and-white, with a boppy jazz soundtrack and a meandering scenario, A Coffee in Berlin makes no secret of its references to Woody Allen and Richard Linklater. Certainly, the movie's enormous popularity at home in Germany can be attributed to its stylistic departure from the stale comedies and pop-Nazi melodramas produced by a film industry that Schilling calls "quite boring."
For Schilling, the film's cultural significance lies in how Berlin "is the true star of the movie. Not since Wings of Desire has the city been captured so vividly." Though influenced by Allen's Manhattan, the director doesn't gloss over the dark history that marrs this sprawling, bohemian metropolis. Rather, a late-night exchange with a white-haired barfly, who evokes the 1938 pogrom Kristallnacht in a loosely sketched childhood memory, forces Niko to finally confront Germany's past and his own existential dilemma. In spite of its branding as a "slacker dramedy," Schilling insists A Coffee in Berlin isn't simply German millennials' answer to Born in '45, Jürgen Böttcher's 1965 neorealist portrait of figuring-it-out baby boomers. "People keep asking whether we were trying to make a portrait of a generation," the father of two says by phone while out on a stroll in Berlin with his two-week-old son. "That's definitely not the case. You can't make a film for a generation. The generation itself picks the movie it likes. For some reason, people felt attached to this film and liked it. But why and how? I don't know."
The actor has less trouble explaining why he felt so connected to Gerster's script, which he first read as a favor to his longtime friend and drinking buddy. "Jan asked me what I thought and I said to him that it was the best script that I've read so far. Niko is sensitive and he is always observing. I like those kind of poetic characters." Though it wasn't as easy getting cast in the role: "It was a very autobiographical movie, and since Jan's four or five years older than me and I look very young, he totally didn't see me as Niko," he recalls. "Years went by because he had some problems financing the film," Schilling continues after a brief interlude tending to the cries of his newborn, "and I finally wrote a very, very personal letter to him explaining why I'm best for the part." It was a first-time move for him—"I'm not too self-confident that with every good script, I think, Oh, that's my part"—but it was enough to convince Gerster. "It wasn't a tactic," Schilling avers. "It came from the bottom of my heart."
American audiences can expect more of this passion from the Lee Strasberg-trained performer in a host of English-speaking roles he has lined up over the next two years: First, as a German officer in a big-screen adaptation of Suite Française that costars Michelle Williams and Margot Robbie, and later in 2014, alongside Brit Marling and Jack Huston in Posthumous, where he'll play a hip Mitte gallery assistant. This summer, the in-demand actor is looking forward to some time off to practice tennis and work on his music before shooting Woman in Gold with Katie Holmes, Helen Mirren, and Orphan Black's Tatiana Maslany. "It's kind of shocking," Schilling confesses of the sudden international attention. "Acting is not something you can really learn. I'm just doing it. And sometimes I don't know what I'm doing."
A COFFEE IN BERLIN IS CURRENTLY SCREENING AT THE SUNSHINE CINEMA IN NEW YORK.