Yung Lean gives us a diary entry from the road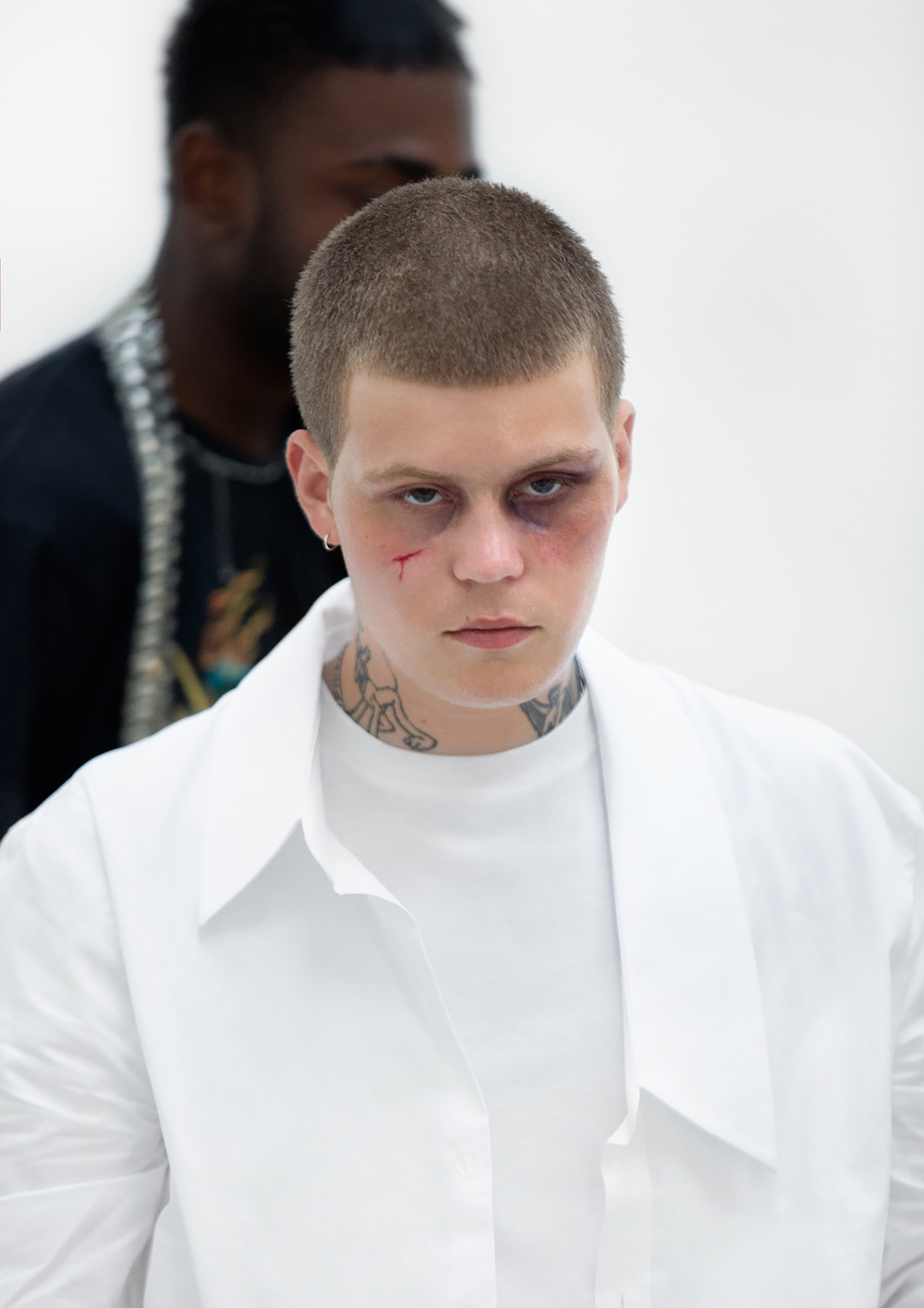 Welcome to Interview Diaries—an unvarnished glimpse into the world of our favorite talents. We'll be asking them to keep a diary, sending us their notes, iPhone pics, doodles, and stray observations about life. Our first entry comes from Sad Boy rapper Yung Lean.
On Yung Lean's new album Stranger, the Swedish rapper and singer-songwriter continues carving out a distinct musical niche. The album drifts further from his jokey earlier work, ending up somewhere closer to Björk-ian electronic pop with Chief Keef-inspired melodies. His lyrics convey a sharp curiosity about the world's poetic undercurrents: "Soldiers of another world, I'm falling into seas /Dark counters, white shadows leaning over me," he raps on "Drop It/Scooter."  Now 21 years old, he's finding his voice as a sonic painter of strange visions. For the first edition of our Interview Diaries series, he sent us a dreamy dispatch from Spain, including photos culled from the shoots for a short film he released recently and a forthcoming music video, lyric notes, and a drawing titled "what can u do with a drugged out sailor."
OCTOBER 28, ALMERIA, Spain
YUNG LEAN: I am sitting at the hotel room and trying to read, but the blood make-up keeps on sticking in my eye and I can't get it out. The mix of dust, sand, sun, and blood have made my eyes completely red.
It's hard to read so I try and finish the new Twin Peaks season.
The more and more I got into it the more I liked it and started watching it as something completely different to the first two seasons; this was more like David Lynch's art.
That's actually another good documentary, David Lynch: The Art Life. It gives me hope to keep going and be as widespread with your creativity as well.
In the beginning of September I joined a ceramics course, its mostly retired old ladies that go there but its a nice atmosphere and I've made four or five good sculptures so far.
I wrote down some words for inspiration for a song:
Thick sticky air
Glittering shiny insects
Thick fog
Ash grey burning skin
Silver heroin
Delirium
I like working with my hands, need to do that more often.
I also need to learn how to play the piano but I don't have a piano so I guess I'll have to wait until I have more money and a bigger apartment where I can fit a piano.
YUNG LEAN'S NEW ALBUM STRANGER IS OUT NOW.