Lil YACHTY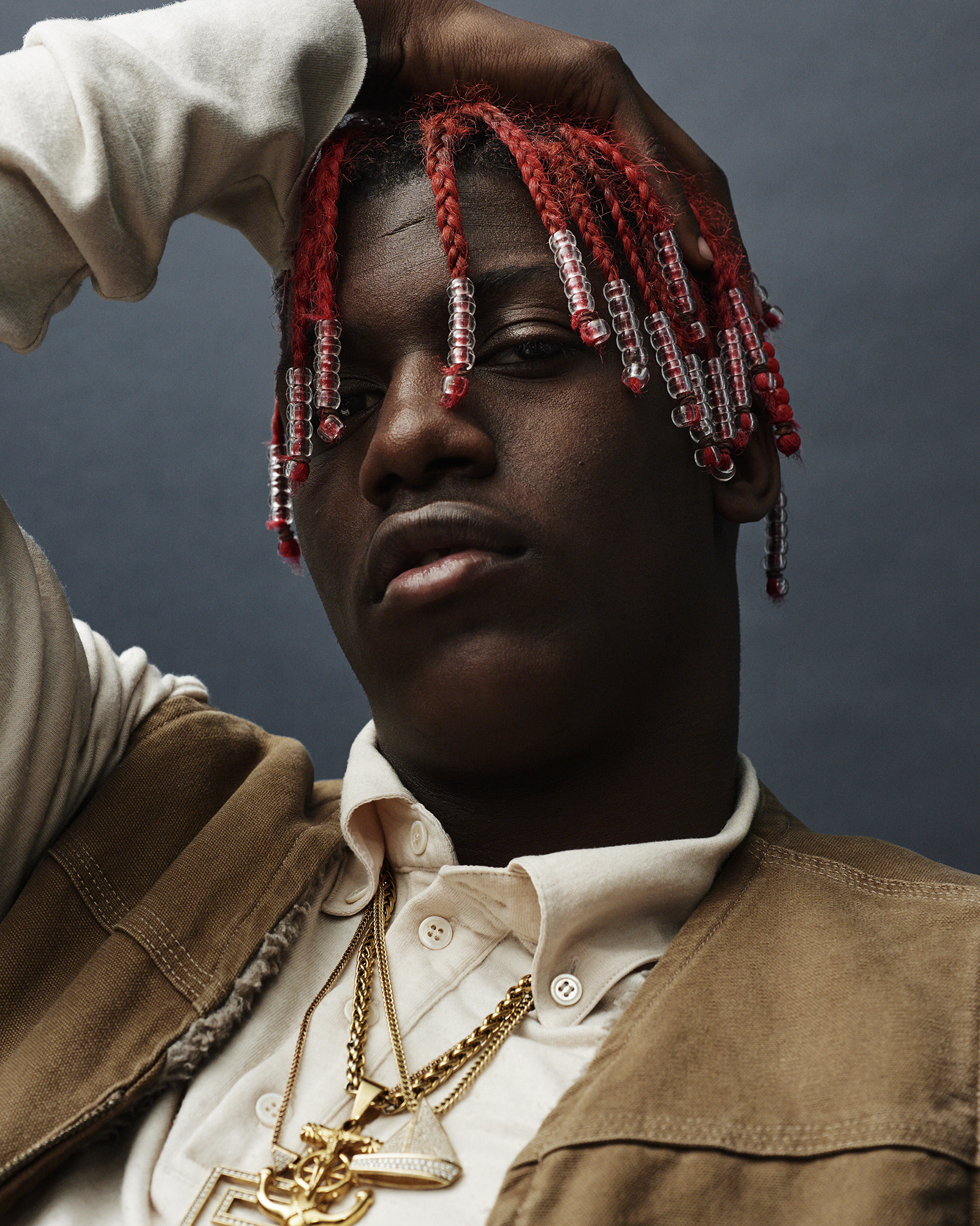 LIL YACHTY IN NEW YORK, APRIL 2016. SPECIAL THANKS: MUSEUM OF MODERN ART, NEW YORK.
If Lil Yachty didn't have the recording studio where he goes nearly every night to lay down the singsongy, nasal style of hip-hop that's made him one of the most talked-about rappers to emerge in the past year, he might just never leave his downtown Atlanta penthouse. "I don't hang out. I don't go to clubs ever. I don't party," says the 18-year-old. "I don't drink. I don't smoke. I go to the studio every night."
Born Miles McCollum, Yachty, whose beaded red braids and nautical-themed sartorial choices are an extension of his off-center brand, only got into the rap game last year at the insistence of his friends. In short order, he dropped out of college at Alabama State and stayed with a friend in New York for the summer to network with music-industry players and internet influencers. "I took control," he says. This counterbalance of the laissez-faire and the pointed is reflected in his music: "1 Night," Yachty's biggest song to date (with millions of plays on SoundCloud and an accompanying viral video), feels like something between a simple children's song and a brain-lodging hip-hop anthem. His debut mixtape, Lil Boat, released in the spring, shows a teenager still feeling out his meandering musical style, albeit one fully in control of his persona, which he'd prefer not be limited by the "rapper" label: "I guess I would just say I'm an artist."
Since he was a kid, Yachty's tastes have skewed toward the unconventional, flocking to hip-hop risk-takers like Kid Cudi and Kanye West. "I was attracted to that lifestyle," he says. "Just do what you want to do, and who cares what people think. That's always been my thing." With this attitude, he's been able to take his recent success in stride: In a matter of months, he has gone from complete unknown to modeling in Yeezy's Season 3 fashion show at Madison Square Garden ("It opened up a lot of doors") and guesting on tracks with everyone from Chance the Rapper to Kylie Jenner. It's a moment he's been preparing for since childhood. "I was performing in front of mirrors forever," Yachty recalls with a laugh. "Just jumping around my room at, like, three in the morning when everybody else was sleeping. So when it came time, I was so ready."
LIL YACHTY'S NEW MIXTAPE, SUMMER SONGS II, IS OUT TODAY, JULY 20. YOU CAN STREAM IT HERE.