thirstory
Diddy Rocks Our Vote
Welcome to Thirstory, where we whet your appetite with pages from the Interview archive that were almost too hot to print. This week, we celebrate Diddy's 51st birthday by revisiting his features post-Election Day.
———
What's in a name? According to William Shakespeare, really not a whole lot. As we learned back in 9th grade English class, a rose, called by any other name, would still smell just as sweet. And perhaps the same ideology applies to the artist formerly known as "Puff Daddy." Sean John Combs, the media mogul, rapper, fashion entrepreneur, and record producer, has gone by a slew of nicknames since he debuted on the music scene. In the past three decades, fans have haphazardly adapted to Combs' many monikers, calling him Puff Daddy (1990s), P.Diddy (2001), "Diddy" (2005), P.Diddy (again in 2006), Sean John (2008), Swag (2011), Puff Daddy (again in 2014), and Love (2017).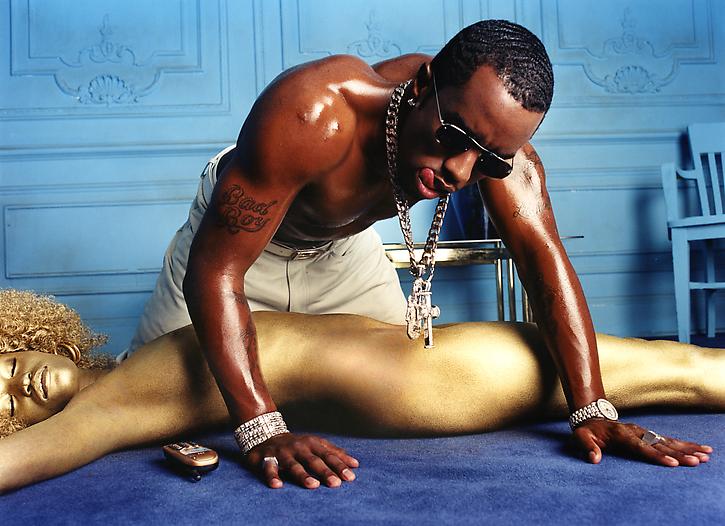 The entertainer, who primarily goes by Diddy these days has certainly taken many creative liberties throughout his career in entertainment, yet one thing that has remained relatively consistent? His passion for politics. Amidst the 2004 presidential campaign between then-candidates George Bush and John Kerry, the performer, then known as P. Diddy, launched his infamous "Vote or Die!" campaign in the spirit of getting young people to the polls. The marketing strategy, which was accompanied by advertisements featuring the likes of Mariah Carey, Paris Hilton, and Yoko Ono sporting "Vote or Die!" t-shirts, has since become a wardrobe staple for millennials and Gen-Zers alike. Earlier this fall, the studly singer, who was photographed for Interview's July 1994 and October 1999 issues, brought back the infamous movement ahead of the 2020 presidential election. Diddy, who coincidentally celebrated his 51st birthday on November 4th amidst this year's Election Day Week mayhem, told his 17.3 million Instagram followers that he voted for Democratic nominee Joe Biden and running mate Kamala Harris. At the time of this article's publishing, America's next president has yet to be officially named, however, Diddy's birthday wish might just come true.