Abbey Lee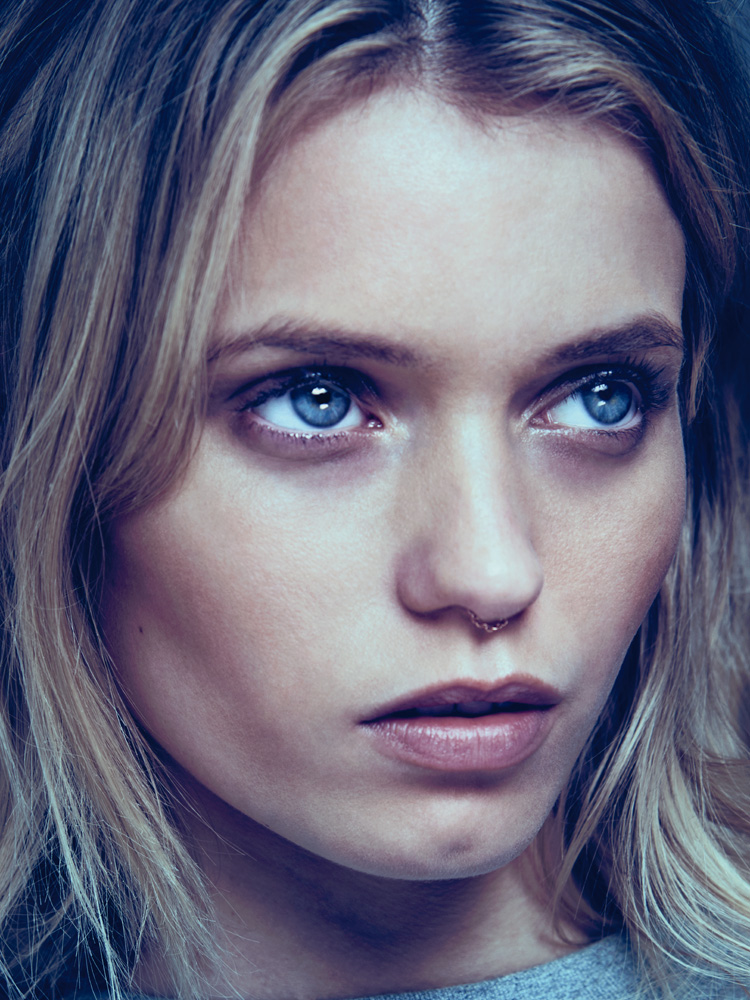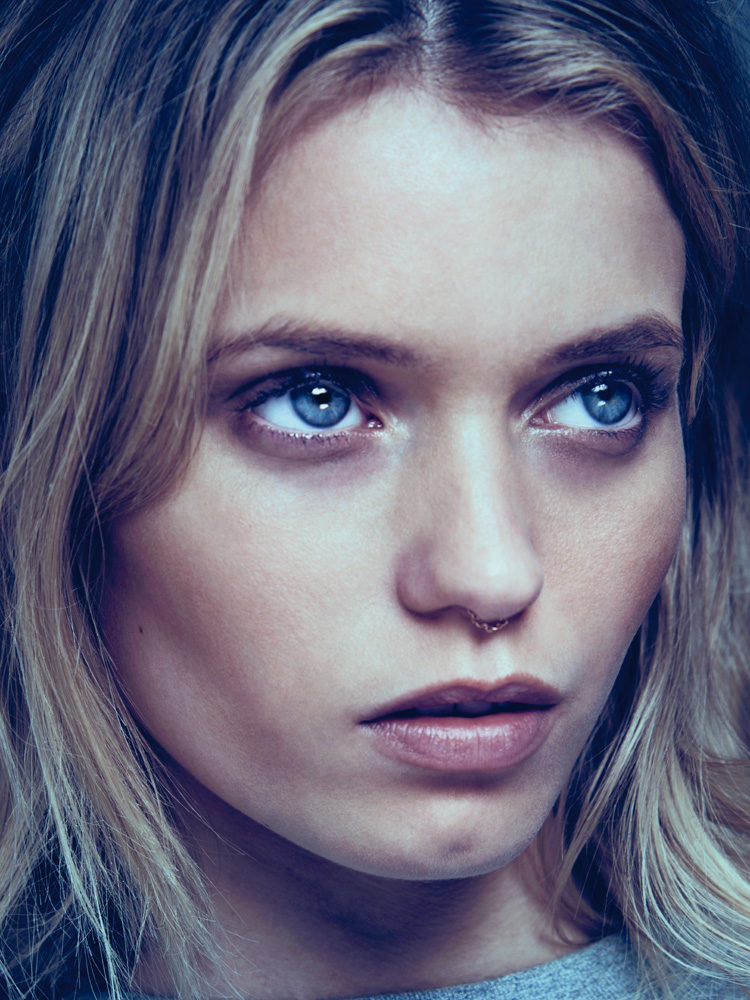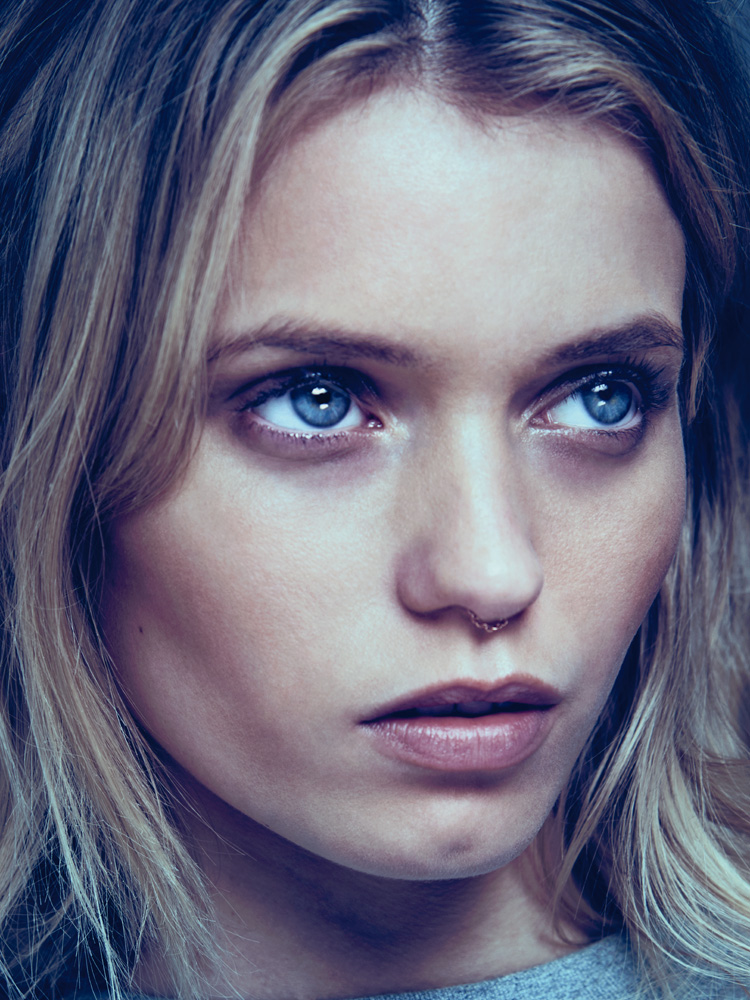 ABBEY LEE IN NEW YORK, FEBRUARY 2015. STYLING: VANESSA CHOW. SWEATER: BOSS. COSMETICS: LANCÔME, INCLUDING ÔSCILLATION MASCARA IN BLACK AND LE CRAYON KHÔL IN BLANC. HAIR PRODUCTS: TIGI, INCLUDING CATWALK SESSION SERIES SALT SPRAY. HAIR: EDWARD LAMPLEY FOR TIGI HAIRCARE/D+V MANAGEMENT. MAKEUP: FRANK B./THE WALL GROUP. MANICURE: KELLY B. FOR DIOR VERNIS/DEFACTO INC. SPECIAL THANKS: FAST ASHLEYS, ACME STUDIO, AND COOPER CLASSIC CARS.
"I did martial arts for seven years. I got this." That's what Abbey Lee recently told a director who asked her to return to an audition to work on a fight sequence. "I booked the role an hour later," the 27-year-old Australian actress reveals. The part was an albino, cobra-riding assassin in 2016's Gods of Egypt, a mythic fantasy in which Lee will share the screen with Gerard Butler and Geoffrey Rush. But it's another epic where we'll notice the actress first; a little reboot called Mad Max: Fury Road, in which she plays a postapocalyptic damsel in distress. "There's nothing sexy about the choices that my character makes," Lee says. "I sat with the director for hours in the wardrobe room, and we worked out an outfit. We're all in minimal sorts of clothing, but I chose nothing that pushed my boobs up. It's tomboyish."
Having that kind of input was novel for Lee, previously a top model (including campaigns for Gucci, Chanel, and Versace) who always felt removed from the creative process. "The hair, the makeup, the photographer—it's all their artistic expression, and you just become the finished product," she says. "It's mind-numbing." Lee is the type who craves action. As a middle child growing up in Melbourne, she was always involved in sports, including the seven years of jujutsu. "I hated boys being able to do shit that I was supposedly not able to do," she recalls.
Though her rebelliousness has gotten her into trouble before (she says she was "politely asked to depart" her high school at the beginning of her final year), Lee has been able to channel that spirit into her art. She dances, makes large-scale impressionistic paintings, and is working on a semi-autobiographical film about addiction. "It's cathartic and at the same time hard to go back and re-experience things that you would maybe rather just let settle at the bottom of whatever pond you have in your gut," she says. She's put the project on hold and will return to it after shooting her next film, The Neon Demon, a sexed-up thriller from Drive director Nicolas Winding Refn.
No medium has given Lee quite so much satisfaction, or solace, as acting, which she had never even attempted before Mad Max. "Everything touched the surface but never really felt like it penetrated to a level that I was aching for," she says. "I'm in the most calm place I've maybe ever been."