Rolling Away with Moncler and Rimowa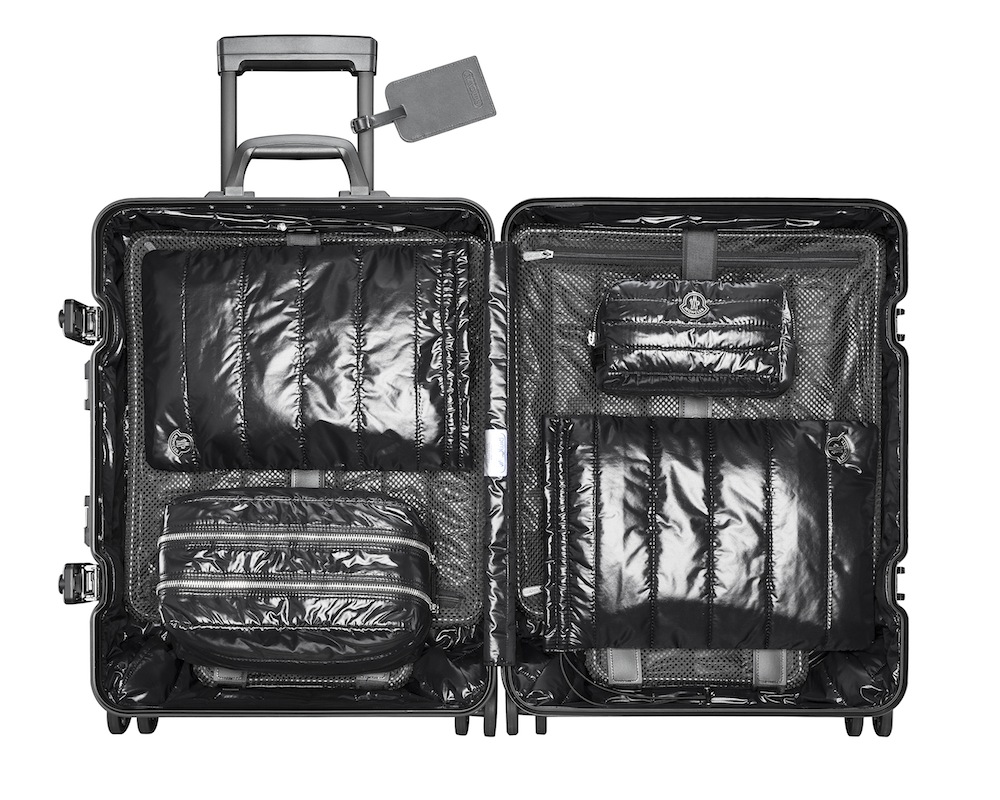 Holiday travel—usually full of snoring strangers, stale airplane food, and unbearable crowds—just got a bit more chic. Moncler and Rimowa have just announced that they will continue their partnership. Moncler is no stranger to lust-worthy collaborations; in the past, the brand has teamed up with British designer Mary Katrantzou for a series of wonderfully feminine jackets, as well as avant-garde Japanese designer Hiroki Nakamura. Earlier this year, they launched a line of sunglasses with cool-icon Pharrell Williams.
Rimowa, a German storied luggage company founded in 1898, and Moncler first worked together on the 2012 Topas Stealth suitcase. This year's model is just as good, with an updated black interior. The suitcase is black aluminum, and comes with a Moncler-created shoe bags and toiletry case. The bespoke suitcase fits in the overhead compartment so you'll arrive at your destination with all your clothes intact, though the best-looking item will probably be the suitcase itself.
THIS ITEM WAS SELECTED BY INTERVIEW FASHION DIRECTOR MIGUEL ENAMORADO.