PARTY!
Miles Teller and His Wife Keleigh Invite Us Inside the Oscars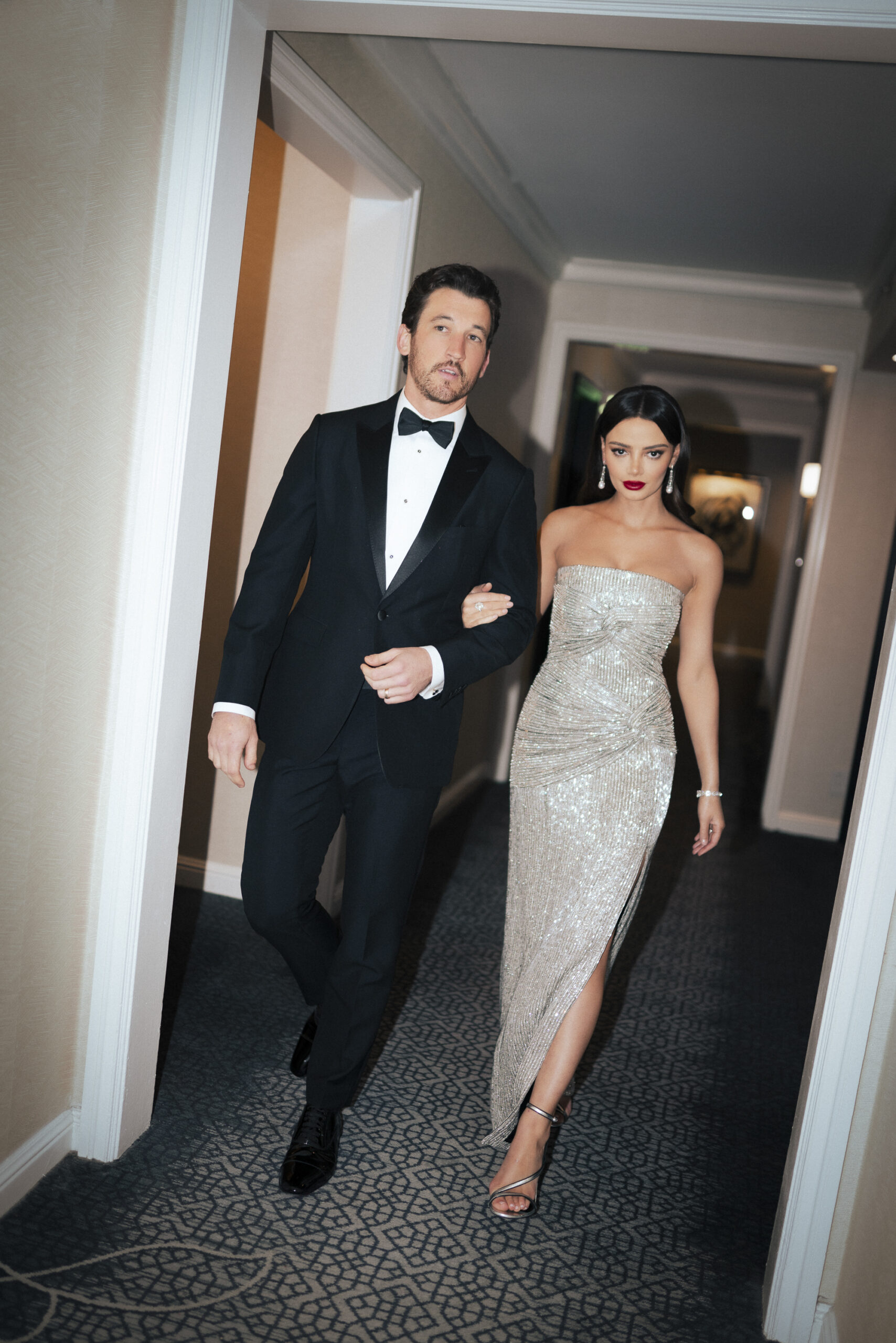 Work hard, play hard. That's the motto in Los Angeles during Oscar night—on a Sunday, no less. This year, Miles Teller, the star of Top Gun: Maverick —the film that saved the movie industry—opted to collaborate with the Parisian house Celine to hit the champagne carpet at the Dolby Theatre and a few after parties all across Tinseltown. We caught up with the on-screen fighter pilot and his wife Keleigh before and after the ceremony to find out what was in his system on Oscar day and which of his Top Gun co-stars was best-dressed.
———
INTERVIEW: Tell us about your and Keleigh's Celine looks from last night? What made you decide to wear Celine?
MILES TELLER: We love working with Celine. They've always been supportive of me during my career and so it was an easy decision for the Oscars. 
INTERVIEW: Who's the bigger Celine fan: you or your wife Keleigh?
TELLER: Tough one. I'd say we are both big fans of not just Celine but the people who work for the brand and Keleigh and I get to collaborate with. 
INTERVIEW: How long does it usually take you to get ready for an awards ceremony?
TELLER: It doesn't take me very long. I'd say roughly an hour from sitting in the chair to rolling out the door. 
INTERVIEW: Of your Top Gun co-stars, who was best dressed last night?
TELLER: Monica [Barbaro] is always the best-dressed.
INTERVIEW: Who made you starstruck last night?
TELLER: I got to talk with a lot of my friends last night. It's nice to see everyone outside of work and share some laughs and have a dance. 
INTERVIEW: What did you eat on Oscar's day?
TELLER: I started the day with a workout, smoothie, burger in a lettuce wrap, and then during the show, I had a Philly soft pretzel with some sour patch kids. 
INTERVIEW: Did you go to any after parties?
TELLER: We went to the Governor's Ballroom and Guy Oseary's.
INTERVIEW: What's the best time to arrive at the after party?
TELLER: While the music is still good and the food hasn't been put away. 
INTERVIEW: Can you name a few directors you're dying to work with?
TELLER: Too many to share. There's not many of them to begin with and the really good ones there are even fewer.