Most Wanted: Louis Vuitton Fetish Pumps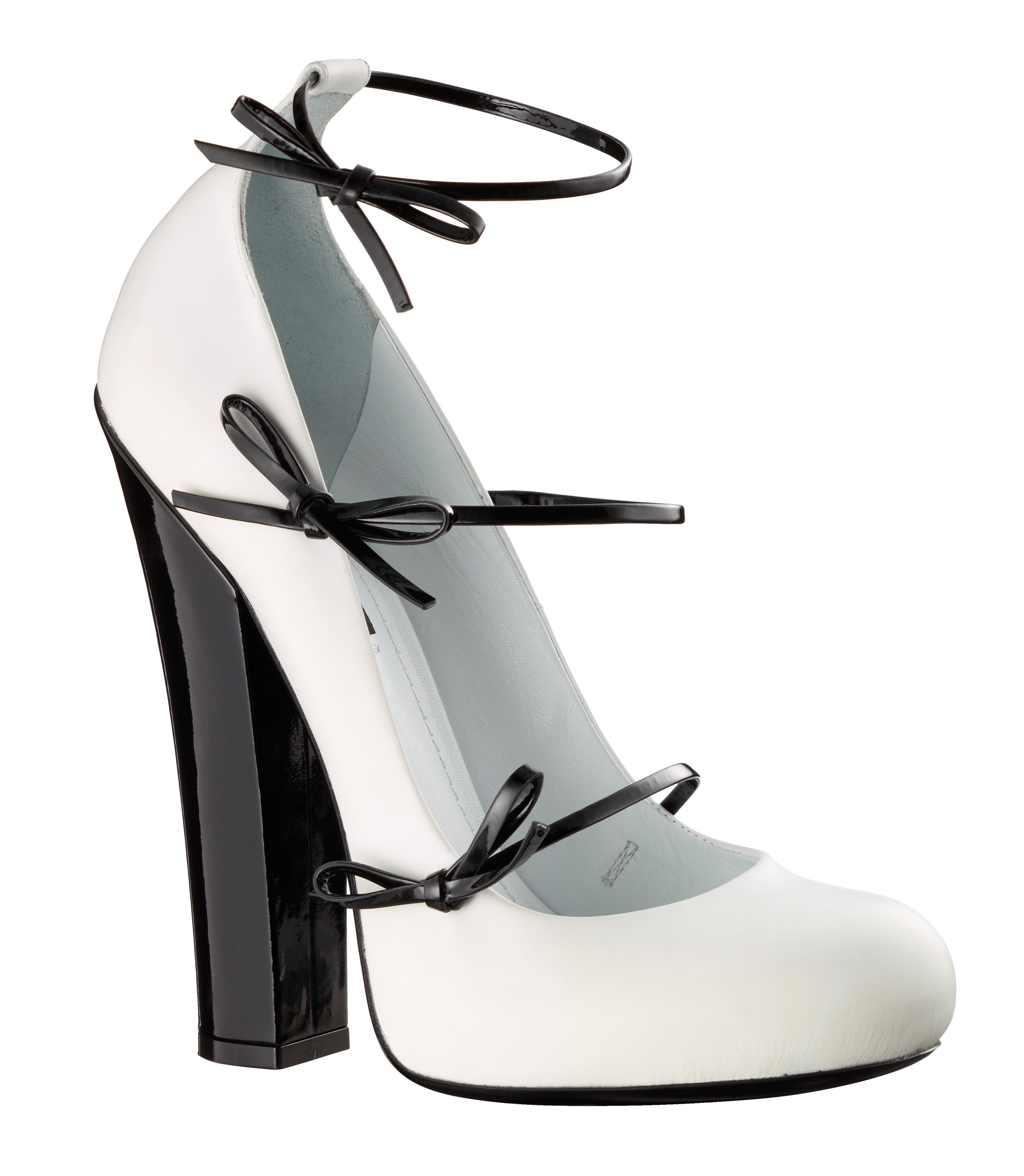 This week, our fashion team wants to take a walk on the wild side with Louis Vuitton's fetish pumps. Like the rest of LV's fall-winter 2011-2012 collection, these shoes explore the intersection of fetish culture and fashion. Their super-high, chunky heels stand in stark contrast to their girly, rounded toes and delicate bow straps, which also give the shoes a hint of bondage. The pumps are available in three materials—patent calf leather, python, and shiny Monogram canvas—which makes them the perfect accessory for any daytime or evening look… or a vinyl catsuit, if that's what you're into. $1045 at louisvuitton.com, or call 866-VUITTON.
This "Most Wanted" object is selected by Interview Fashion Assistant Stephanie Strauss.