Smart Aleck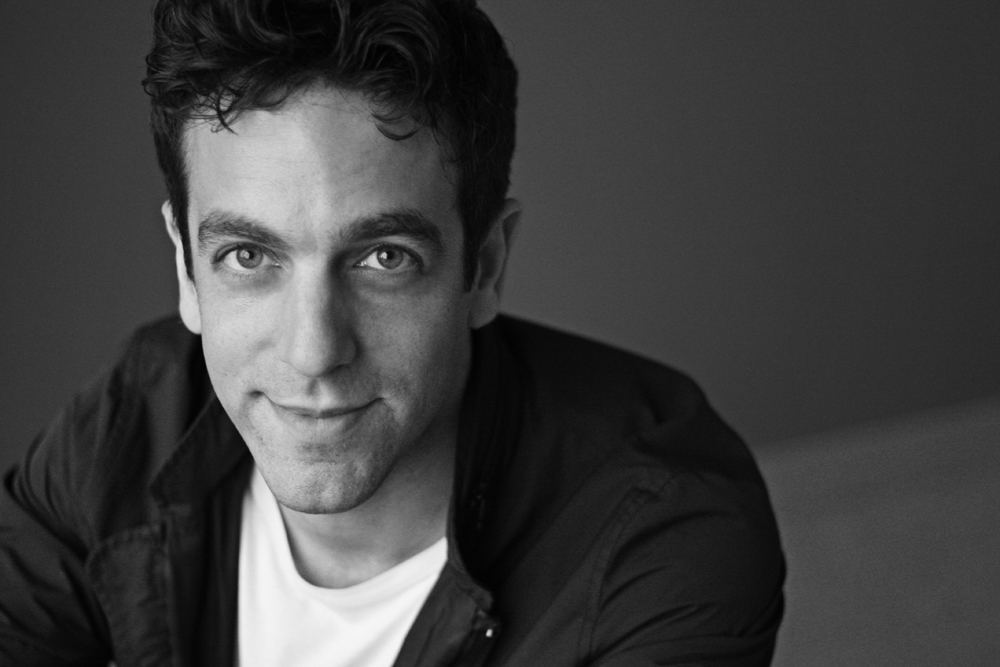 ABOVE: B.J. NOVAK. PHOTO COURTESY OF MICHAEL LIONSTAR.
The stories in B.J. Novak's debut collection, One More Thing: Stories and Other Stories (Knopf), imagine answers to such pressing questions as how Comedy Central would roast Nelson Mandela, what would happen if the actual Duke of Earl had visited during the heyday of that song, and whether, if you had a nickel for every cup of coffee you spilled, you'd actually be rich. Given the actor's sober consideration of such stoner-esque puzzlers, a reader might be forgiven for dismissing the entire book as a goofy thought experiment. But Novak—best known as Office misanthrope Ryan "Temp" Howard—unearths something richly human in his writing, eliciting more quiet smiles than guffaws. His stories, which connect in sly, barely discernible ways, are delivered in a wide-eyed, not quite deadpan that recalls both "Shouts & Murmurs" confreres Woody Allen and David Sedaris and the pop-culturally adroit wit of Donald Barthelme. A smart, snappy collection, it's nonetheless full of unanticipated tenderness.
ONE MORE THING: STORIES AND OTHER STORIES IS OUT TOMORROW, FEBRUARY 4.