Before there were supermodels, there was Patti Hansen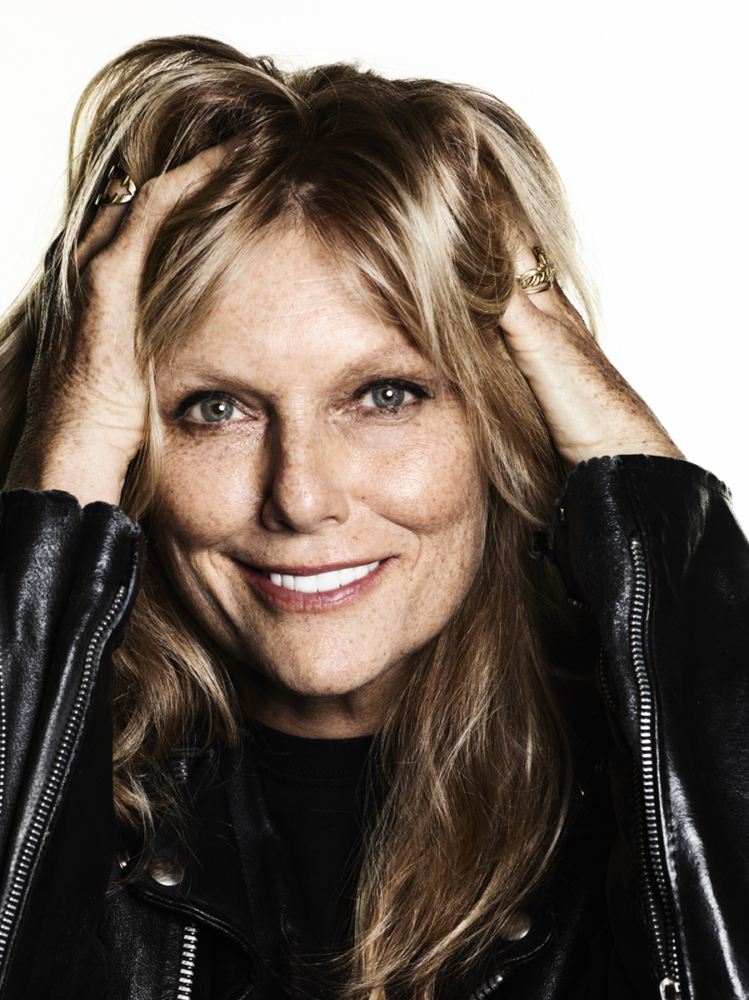 A decade before supermodels were even a thing, Patti Hansen fit the bill. Discovered while selling hot dogs at her father's concession stand at the age of 16, the Staten Island native appeared on her first Vogue cover in 1975. "I pretty much became known as the all-American girl," says Hansen, now with more than 40 years of perspective. Timed to the release of her debut monograph, Patti Hansen: a Portrait, the fashion legend called from the Connecticut estate where she resides with her husband, Keith Richards, to reflect on four of her favorite photos from her enduring career.
———
December 1972 By Rico Puhlmann (with Keith Gog), Glamour
"Back in the day, everybody hired Keith Gog to make all the girls feel happy! We became the all-American couple of that time—I totally had a crush on him, but I was 16 and he was totally respectful. When you're young, pretending to be a couple can feel so embarrassing and exploitative, but Keith always made me feel comfortable."
———
December 1973 By Rico Puhlmann, Glamour
"Growing up with freckles, you're always trying to get rid of them. It wasn't until magazines started accepting my freckles that I began to love them, too. The next thing I knew, I wasn't wearing makeup. Rico Puhlmann started my career. We were doing work for Glamour and then he just took this extra picture, which ended up on the cover of Jurgita magazine."
———
November 1975 By Francesco Scavullo, Vogue
"Back then, they always did cover tests, so I didn't know this was going to be my first cover of Vogue when I took this photo. I wasn't even nervous. Way Bandy was the makeup artist, and he really turned me into a woman. He covered my freckles for this one, and then by the next month freckles were all the rage."
———
August 1976 By Arthur Elgort (with Lisa Taylor and Beverly Johnson), Vogue
"While the next generation of girls including Christy Turlington and Naomi Campbell were definitely a group, I pretty much kept to myself. But Lisa Taylor, Beverly Johnson, and I were a trio when we got together, and we would have a great time. When we finished this shoot in San Francisco, we were like, 'Let's get on the first plane out of here.' So we flew down to L.A. to see Bob Marley at the Roxy."
———
Hair: Joey George using Oribe Hair Care at Management+Artists.
Makeup: Chiho Omae using Mac Cosmetics at Frank Reps.
Digital Technician: Carlo Barreto.
Photography Assistants: Roeg Cohen and Alyz-Jean Condol.
Fashion Assistant: Dominic Dopico.
Manicure: Mar y Sol Inzerillo.
T-Shirt by Gildan.
Jewelry Patti's own.