Sharon Van Etten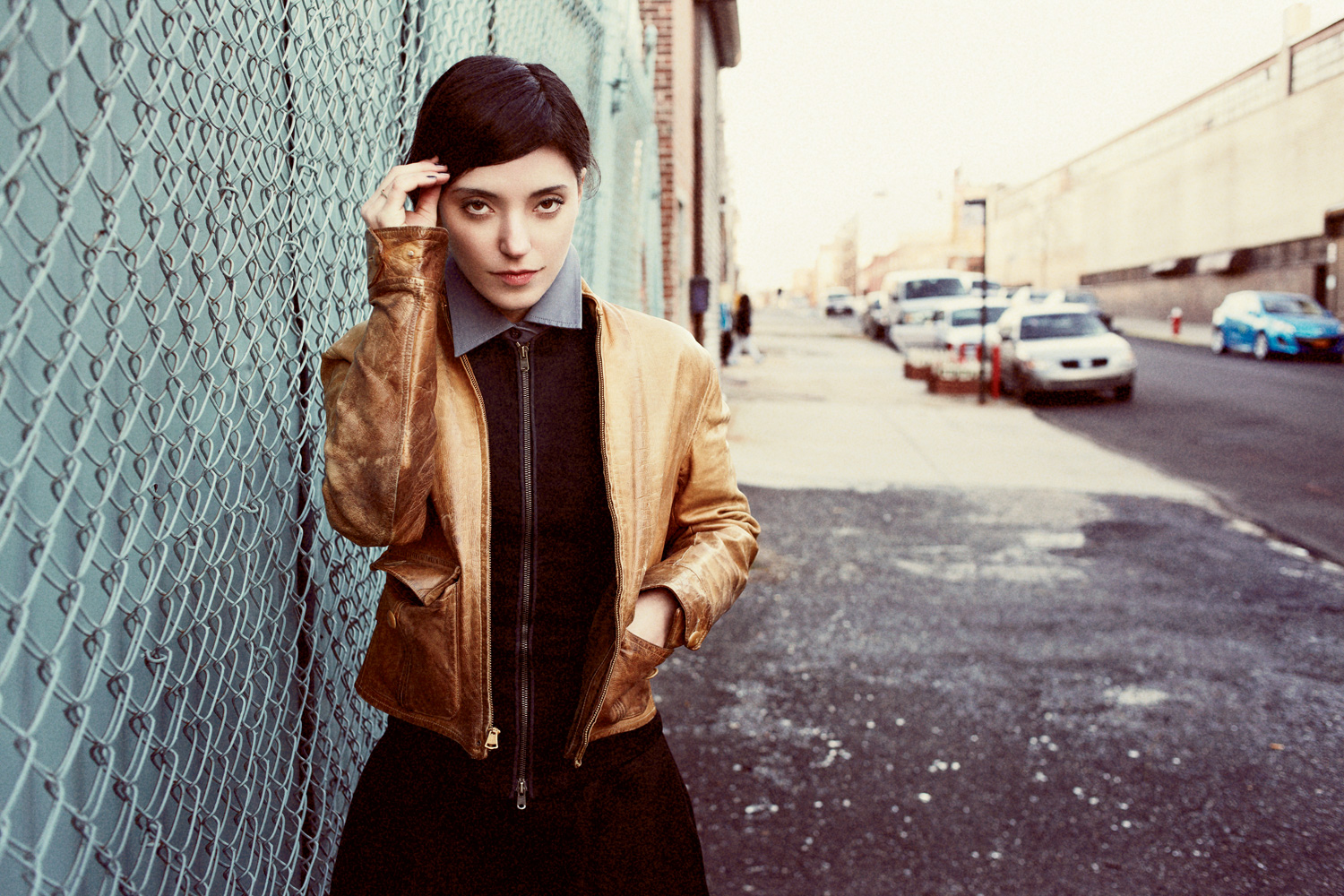 Sitting down to share a beer with Sharon Van Etten, one would never guess the diminutive woman across the table—who kindly jumps up to grab a towel after you've accidentally sat in a puddle of water—is the same force of nature responsible for the songs on her 2010 breakthrough album, Epic. On the record, Van Etten carefully treads the line between winsome folkie and thorny rocker, with tracks that vacillate from abject longing to confident kiss-offs. The girl-with-guitar formula is certainly nothing new, but Van Etten's combination of vulnerability and confidence—not to mention her soaring, ethereal voice—elevates her material from simple singer-songwriter fare to something truly sublime.
When asked to consider her transformation from reluctant open-mic performer to celebrated indie songwriter, the 30-year-old New Jersey–bred musician can only smile and shrug. "I've always been really shy," she says. "I was always afraid of any kind of confrontation. Writing songs helped me figure out how to communicate with other people. I finally figured out that if I could express something in a song, I could probably express it in my real life, too."
In February, Van Etten released Tramp (Jagjaguwar), a collection written and recorded in fits and starts over the last year and a half, a time during which she found herself not only newly popular, but newly homeless as well. "I was without my own place for nearly two years," she says. "It's such a cliché, to be a homeless musician in New York, but luckily I had amazing friends who let me stay with them. I visited my parents a lot. It's not like I was sleeping in my car, though I might have done that once . . . But it was by choice!"
Recorded in the Brooklyn studio of The National's Aaron Dessner—who, along with members of Beirut and The Walkmen, contributes to the album—Tramp is Van Etten's most fully realized effort to date, which she'll prove by touring with a four-piece band starting this month. Her new work might have been borne out of a period of rootlessness, but it retains the raw emotion fans have come to expect—the same quality, it turns out, that causes her folks back in Jersey to worry. "My parents are happy for me, but they get nervous about the content of my songs," she says. "My mom used to ask me when I was gonna write a happy song. I still tell her that it's when I start to write really happy-sounding songs that everyone needs to start worrying."
Photo: Sharon Van Etten in New York, December 2011. Jacket (vintage): What Goes Around Comes Around. Shirt and Skirt: Miu Miu. Top: Donna Karan Collection. Cosmetics: Chanel, Including Inimitable Mascara in Noir Black. Hair Products: Aveda, Including Light Elements Soothing Fluid. Styling: Vanessa Chow/creative Exchange Agency. Hair: Andre Gunn/the Wall Group. Makeup: Ralph Siciliano for Chanel Beauty/D+V Management. Manicure: Jackie Saulsbery for Dior Vernis/kramer+kramer. Special Thanks: Fast Ashleys.
Click here to listen to tracks from Sharon Van Etten