Saint Lou Lou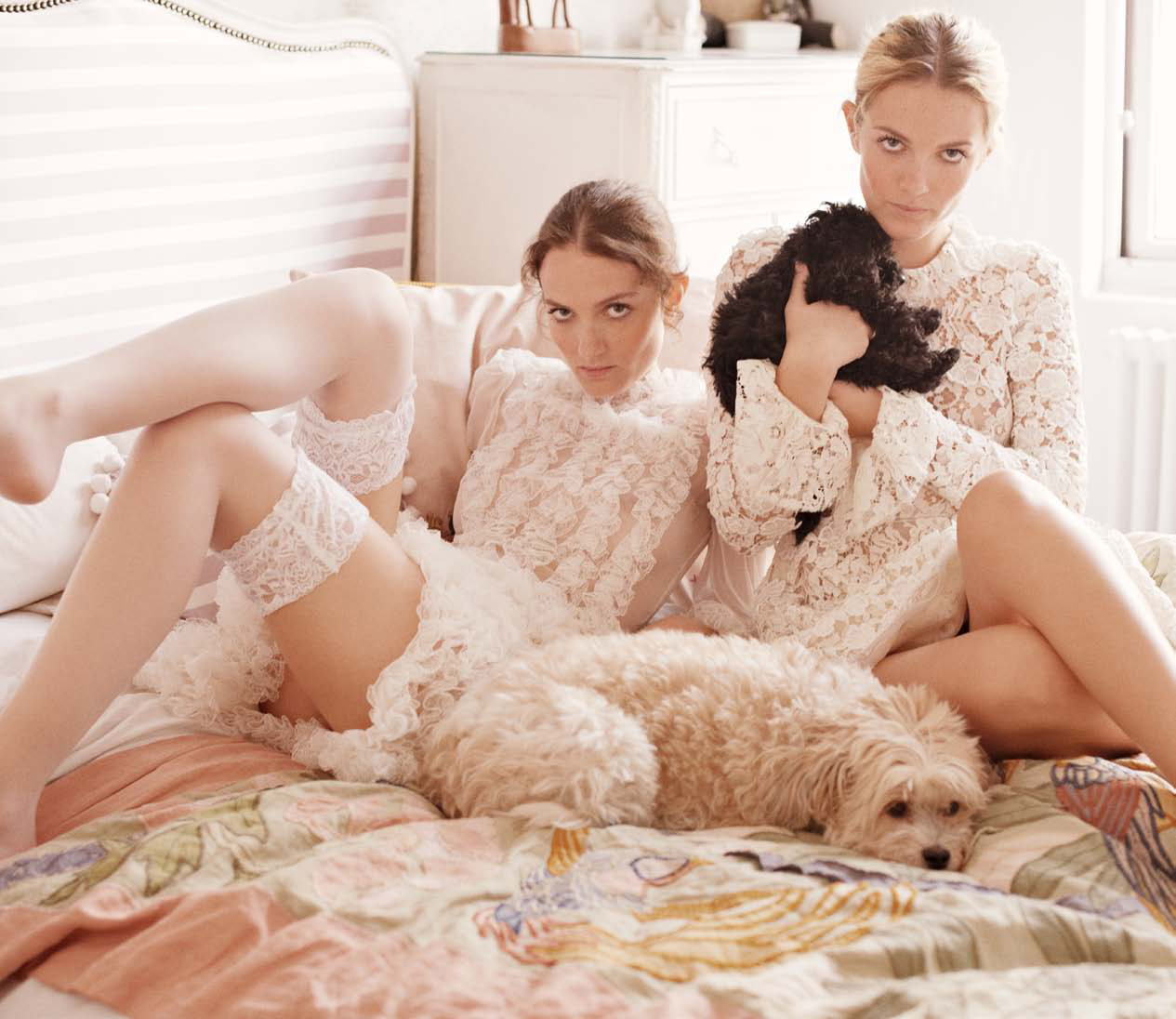 The year was 1977. New York City was in a period of glorious decay. Studio 54 came alive each night until the early hours with cocaine-fuelled revelry. Mick Jagger's first wife, Bianca Jagger, and his next wife, Jerry Hall, both cut dashing figures as they strode through the world of throbbing disco, pantsuits, and fiscal collapse. Another 14 years would pass before twins Miranda and Elektra Kilbey were even born, and yet the sisters would grow up to form a duo called Saint Lou Lou and draw heavily on the mystique and allure of that decadent and glamorous demimonde.
Named after a great aunt who was "just really mean" (older-by-four-minutes Miranda's description), Saint Lou Lou makes dreamy electropop that brings together two elements of late-'70s disco: huge, sweeping emotions and lots of synthesizers. Their parents were both musicians who divorced when the girls were infants, and as a result, they were raised between Sydney and Stockholm—only one of several schisms Saint Lou Lou embodies. "The concept of Saint Lou Lou is duality," says 21-year-old Miranda. "Between us being twins, one dark and one light," Elektra agrees. "Our music is both dark and light," she says. "Some people say it's a happy, dancey thing, and some people feel it's dark and ethereal." Earlier this year, Miranda ("the nicer one," according to Miranda) and Elektra ("the meanie") posted their single "Maybe You," about a relationship on the edge of failure, on Soundcloud. The song caught the ear of music blog Pop Justice, who reposted it, prompting French clothing label Kitsuné to issue a five-song EP on their house imprint that, along with the original version of "Maybe You," features remixes of the song. Though the girls are twins and shared a room until they were 16—they now share an apartment in London—they are not identical: Miranda, the brunette, likes Sweden better. Elektra, the blonde, likes Australia better. Or as Miranda puts it, "Elektra is more like Jerry Hall. I'm more like Bianca Jagger."
PHOTO: HAIR PRODUCTS: BUMBLE AND BUMBLE, INCLUDING STYLING LOTION AND TONIC LOTION. STYLING: KAREN CLARKSON/THE BOOK AGENCY. HAIR: TRACIE CANT/PREMIER HAIR AND MAKE UP. MAKEUP: LYZ MARSDEN FOR CHANEL BEAUTÉ/THE BOOK AGENCY. SPECIAL THANKS: FLAT 2.