Q&ANDY
Jackson Wang Likes the Way You Think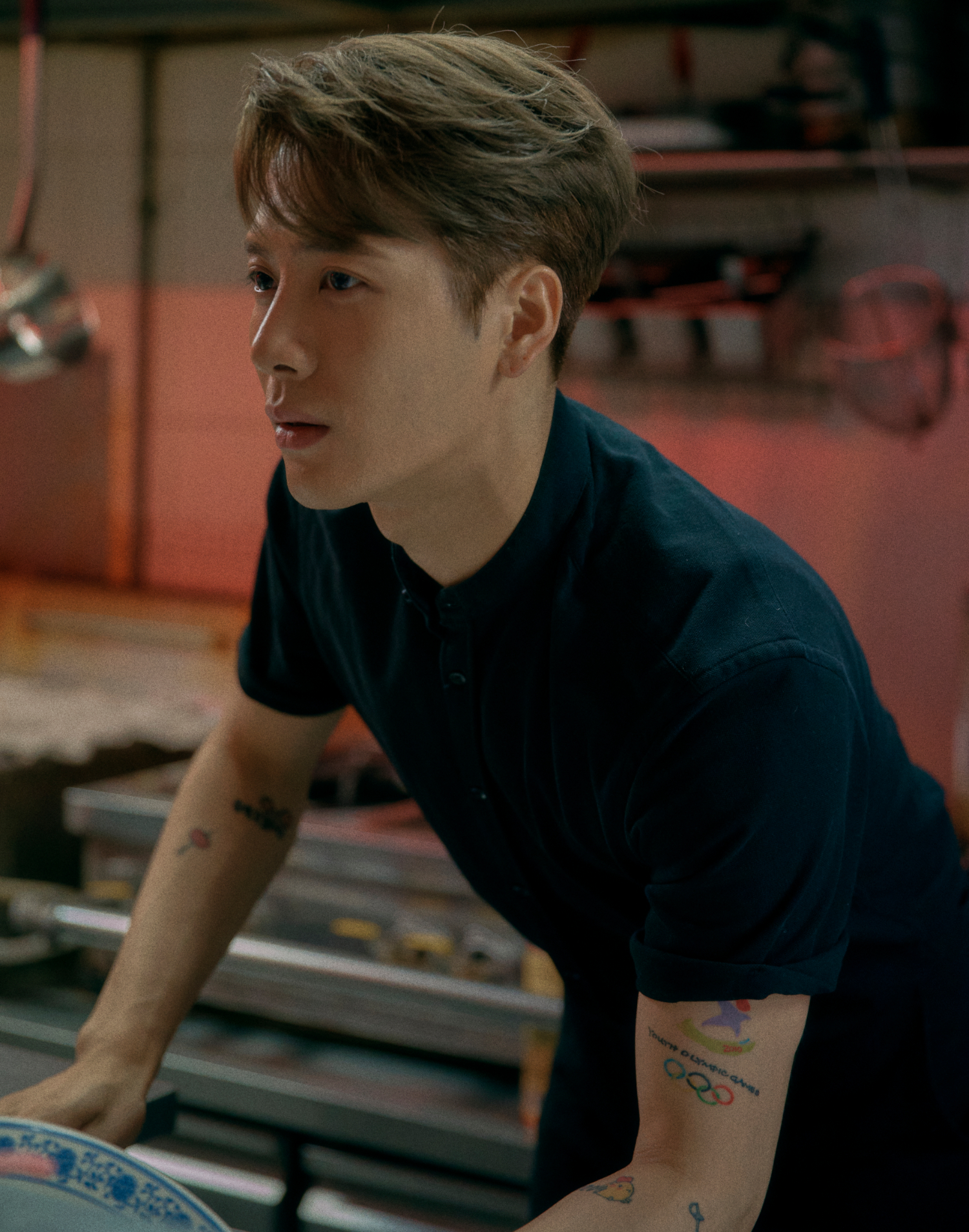 Jackson Wang achieved international stardom as a member of GOT7, a South Korean boy band that has been an integral part of K-Pop's rise in popularity in recent years. But an artist of Wang's ambition eventually needs to branch out, which the Hong Kong native did in 2017 when he established Team Wang, a company that would function as the cornerstone to his budding creative empire. In the years since, the 26-year-old performer has released his solo album Mirrors, launched a record label and started a fashion brand, all while maintaining total control over his career. Evidence of Wang's all-encompassing vision can be found in his latest single, "LMLY" (which stands for "Leave Me Loving You") for which he wrote and co-directed the music video. Here, he answers some questions from the writings of Warhol.
ANDY WARHOL: What did you eat for breakfast?  
JACKSON WANG: Eggs, sweet potatoes, vegetables, pumpkin, and broccoli. Lots of protein. 
WARHOL: What was your first job?
WANG: I was a university fencing coach. It was an unpaid opportunity, though, because I was underage.  
WARHOL: Who was the nicest person you worked for?
WANG: Team Wang leaders!
WARHOL: What's your favorite movie?  
WANG: How the Grinch Stole Christmas.
WARHOL: Who are your favorite actors?
WANG: Jim Carrey, Jackie Chan, and Leonardo DiCaprio. 
WARHOL: Do you play an instrument?
WANG: Not really. I play a little piano for producing, but I'm not a pro. Just chords. 
WARHOL: Do you dream?
WANG: Sometimes. Every time I do dream, it's always some kind of action film. 
WARHOL: Showers or baths?
WANG: Depends. From time to time when I want to relax, probably a bath. 
WARHOL: Are you a good cook? If so, what's your specialty?
WANG: I can make a sandwich. And fried eggs. 
WARHOL: Is there anything you regret not doing?
WANG: I regret nothing. Even if I had a second chance at life, it would be the exact same. 
WARHOL: When do you get nervous?
WANG: When I'm prepping for a release.
WARHOL: What do you like in a person?
WANG: The way he or she thinks. Their mentality and the philosophy they believe in. It matters a lot to me. 
WARHOL: What do you think about love?
WANG: It's the strongest power, bigger than anything. 
WARHOL: Why can't it just be magic all the time?
WANG: Then magic wouldn't be called magic anymore, because it would become a normal, regular thing. 
WARHOL: How many hotels have you been kicked out of?
WANG: Why be kicked out of a hotel? Did I do something wrong? 
WARHOL: What's the craziest thing a fan has ever sent you?
WANG: Everything my fans send me is so crazily perfect. It doesn't have to be an object as a gift. Them listening to my music and loving and supporting me already means the most to me. 
WARHOL: What are you reading right now?
WANG: This interview.
WARHOL: Do you have a dream role? 
WANG: What I'm doing now, as an artist and as a founder of companies. And creating the best environment for future generations. 
WARHOL: What do you do in your spare time?
WANG: I don't have spare time because every moment, I'm already living a life of doing what I love.