New Again: Will Smith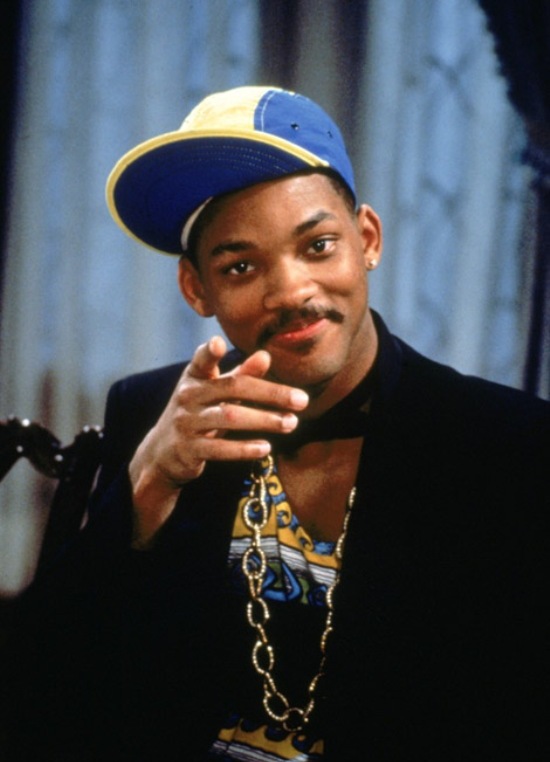 ABOVE: WILL SMITH IN THE FRESH PRINCE OF BEL AIR.
In New Again, we highlight a piece from Interview's past that resonates with the present.

Gone are the days when Will Smith would deign to take a supporting role; forget any long-held fantasies of an Independence Day or Legend of Bagger Vance sequel. According to Entertainment Weekly, Smith was offered the titular part in Tarantino's Oscar-nominated Django Unchained, but turned it down because "Django wasn't the lead." We're not sure we quite agree with Smith here, but it seems his definition of protagonist is the person who "kill[s] the bad guy." Not just any bad guy—Django kills quite a few people of varying degrees of despicable—but the bad guy.
We first met Smith in October of 1990, at the very beginning of his career-making show, The Fresh Prince of Bel Air. At the time, Smith had little acting experience—his only other credit was ABC Afterschool Specials: The Perfect Date. He was much more famous for his musical duo with DJ Jazzy Jeff, and had even won a Grammy award in 1988. In the interview reprinted below, Smith discusses the origins of his rap moniker, The Fresh Prince, and the extent to which Will Smith the actor is Will Smith the character. —Emma Brown
The Fresh Prince of Bel Air
By Theresa Sturley
Will Smith, escaping the rap trap.
From its cartoonish rap-video opening to its Berlitz course in street slang, NBC's The Fresh Prince of Bel Air blasts the formulaic family sitcom out of its middle-class vacuum. Will Smith stars in the hip-hop comedy of manners as the wisecracking kid sent from a rough Philly neighborhood to stay with his wealthy relatives in Bel Air—and he injects an endearing smart-ass charm into their rarefied world. Loosely based on co-producer Benny Medina's own experience, the show tackles issues of class and race with a keen satirical wit: making his entrance at a black-tie dinner, newly arrived cousin Will causes social chaos by strapping his cummerbund across his chest and accessorizing his tuxedo with a blue-and-yellow baseball cap, a flashy T-shirt, and gleaming high-tops. Smith's venture into television is a clever extension of his persona as the rapper in Grammy-winning duo DJ Jazzy Jeff and the Fresh Prince. While The Cosby Show and The Simpsons battle out it in the ratings war this fall, The Fresh Prince of Bel Air could really mash some couch potatoes.
THERESA STURLEY: How did you get the name Fresh Prince?
WILL SMITH: Well, one of my teachers used to call me Prince, because I always had a way of charming myself in and out of different situations. And I just added the Fresh to give it extra pizzazz.
STURLEY: In England, "fresh" has a different connotation. You use it to describe when a guy's coming on too strong. So if you go to England the girls might think you're a little fresh.
SMITH: I will definitely get fresh with the girls. [laughs]
STURLEY: The title bears your name. How much of you is in the character?
SMITH: Well, the character is me. I'm not having to do too much acting—I'm just being myself.
STURLEY: But you're not poor.
SMITH: I'm sorry?
STURLEY: The concept is a poor boy goes to live with his wealthy relatives in Bel Air.
SMITH: That's not exactly it. It was a kid who is living in a bad neighborhood and his mom says, "I want better for you than the influence here, so I want you to move in with your aunt and uncle in Bel Air."
STURLEY: Are you saying you perceive the kid as fairly middle-class?
SMITH: It's not really defined, but where you assume he's coming from is exactly where I'm coming from.
STURLEY: Did you input a lot of the "rappage"—the words in the opening sequence—or was that scripted?
SMITH: Well, I pretty much write my own dialogue and my stage direction I pretty much do myself.
STURLEY: How do you think your hard-core rap fans will react to you in the sitcom?
SMITH: What they couldn't get on the record is what they'll get on the show. This is a format I can run wild in and give my fans all the Fresh Prince that they can possibly need.
STURLEY: What hopes do you have for the program? Do you want to bring rap to a wider audience?
SMITH: This is not a rap show, by any means. I'm looking at this as an actor. I just happen to have made a couple of rap records.
STURLEY: You've done more than make a few records. You've been very successful and used your name in the title, so it's not like you're taking on a whole new character.
SMITH: But you see, the Prince is not really a character. It's me.
THIS INTERVIEW ORIGINALLY APPEARED IN THE OCTOBER 1990 ISSUE OF INTERVIEW.
New Again runs every Wednesday. For more, click here.