Anya Taylor-Joy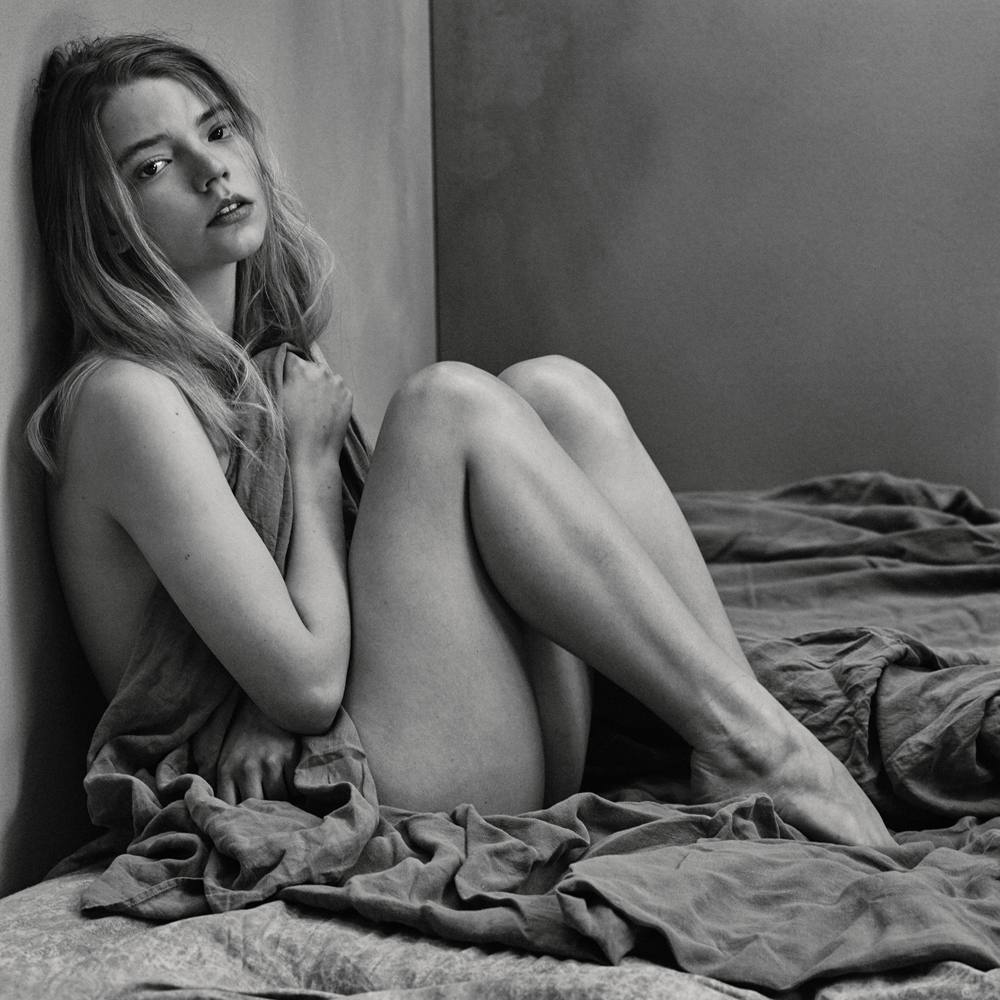 ANYA TAYLOR-JOY IN NEW YORK, APRIL 2015. STYLING: KARL TEMPLER. COSMETICS: DIOR, INCLUDING DIORSKIN NUDE AIR HEALTHY GLOW ULTRA-FLUID SERUM FOUNDATION. HAIR: JAMES PECIS/D+V MANAGEMENT. MAKEUP: PETER PHILIPS FOR CHRISTIAN DIOR. MANICURE: YUKO TSUCHIHASHI FOR DIOR VERNIS/SUSAN PRICE NYC. SET DESIGN: STEFAN BECKMAN/EXPOSURE NY. PRODUCER: SARA ZION FOR PRODN/ ART+COMMERCE. PRODUCTION MANAGER: ASHLEY SCOTT FOR PRODN/ ART+COMMERCE. RETOUCHING: GLOSS STUDIO. DIGITAL TECHNICIAN: NICHOLAS ONG. PHOTO ASSISTANTS: SIMON ROBERTS, HUAN NGUYEN, MARU TEPPEI, AND DEAN PODMORE. STYLING ASSISTANTS: MELISSA LEVY AND ALEKSANDRA KOJ. HAIR ASSISTANT: ADLENA DIGNAM. MAKEUP ASSISTANTS: EMIKO AYABE AND TALY WAISBERG. SET DESIGN ASSISTANTS: MAX ZINSER AND YONATAN ZONSZEIN. PRODUCTION ASSISTANTS: KAIA BALCOS AND JOHN DANIEL POWERS. SPECIAL THANKS: SOHO LOFTS.
There have been a lot of firsts for Anya Taylor-Joy as of late. One night in May, in a samba club in Brooklyn, she let a man lead for the first time. "Dirty Dancing style," she says. "It was awesome." In January, the 19-year-old actress had her first Sundance, where she received rave reviews for her turn as a colonial teenager in the 17th-century New England horror film The Witch. Upcoming, she'll make her big-budget film debut, starring as an artificial human in Morgan, the first feature from director Luke Scott, son of Ridley. It's a lot to take in, but Taylor-Joy is seemingly unfazed and clearly self-possessed. "Life got so crazy after Sundance," she says. "I haven't been able to assimilate any of it. The way I'm dealing with it is saying, 'Cool. That's great. Now on to my next thing.' "
Born in Miami to a Spanish-English mother and Scottish-Argentinian father, Taylor-Joy moved to Argentina, and then at age 6, to London. She was scouted by modeling agents and then introduced to an agent by her "guardian angel," Downton Abbey star Allen Leech, who met her at a photo shoot when she was 16 (and studying index cards for an upcoming exam). Her call to do The Witch came at the very same moment she was offered a role on a Disney show. "I had to tell little 11-year-old me, 'Let that dream go. You outgrew it. Pick The Witch.' Now I'm like, 'Good job, adult Anya.' "
Adult Anya is looking forward and looking to move to New York City, leaving her parents' London home. "I don't know what kind of career I want to forge for myself," she says. "But I want it to be one where I love the work that I've done. And I like to think that I have good instincts."
For more from our New Wave portfolio, click here.