Anna Baryshnikov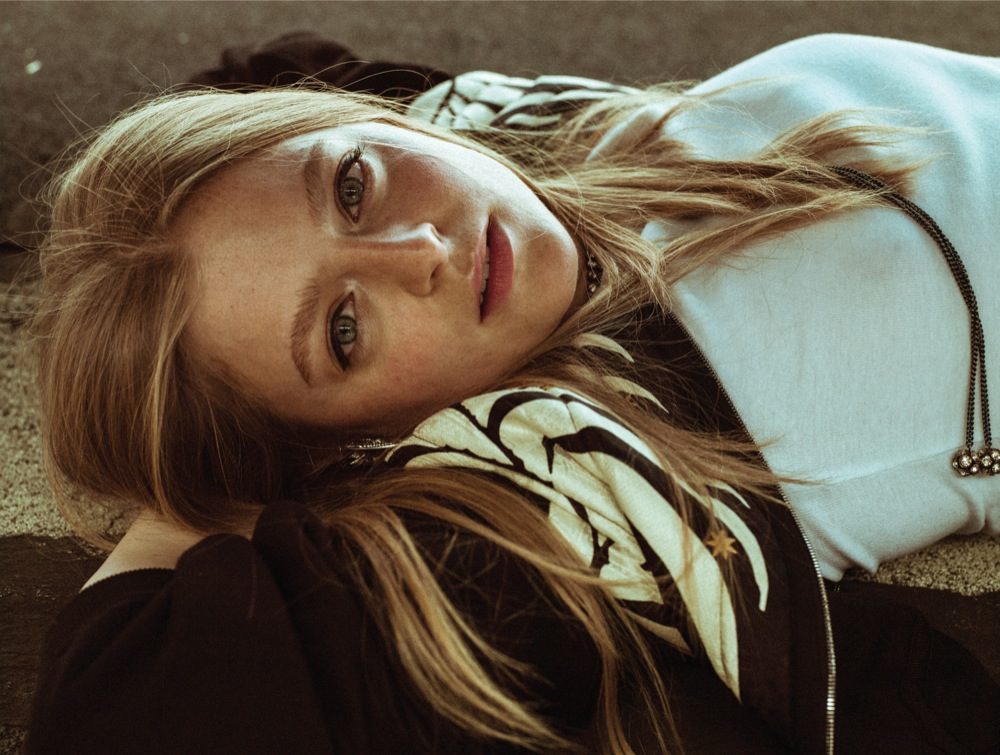 ANNA BARYSHNIKOV IN NEW YORK, JUNE 2016. STYLING: ANDREW MUKAMAL. JACKET: HERMÈS. T-SHIRT: AMERICAN APPAREL. EARRING: PACO RABANNE. CHOKER: VINTAGE. COSMETICS: TROI OLLIVIERRE BEAUTY, INCLUDING LIPSTICK IN ATTICUS. HAIR: DIDIER MALIGE. MAKEUP: TROI OLLIVIERRE. MANICURE: BERNADETTE THOMPSON FOR THE BERNADETTE THOMPSON NAIL COLLECTION.
Being the daughter of a living legend might weigh heavily on some. Not on Anna Baryshnikov, the 24-year-old actress who refuses to let the legacy of her father, Mikhail, whom she jokingly refers to as "that dude," overshadow her. "When you are related to someone who is involved in whatever you're doing, there is a tendency to compare yourself," she admits. "It took me a while to realize that this was going to have to be my own experience."
Baryshnikov has been acting since the age of 6, when she played the fairy Peaseblossom in a local children's production of A Midsummer Night's Dream. "I think my parents were skeptical at first—maybe they thought I was in it for the wrong reasons," she says. "Then I did an after-school program and then another one and then went to college for it, and slowly but surely, they started taking me seriously." After graduating from Northwestern two years ago, Baryshnikov popped up in a few television shows, including HBO's Doll & Em. But it is in Kenneth Lonergan's upcoming film, Manchester by the Sea, where the young actress might finally make her mark. She's in good company; the Sundance hit also stars Michelle Williams, Kyle Chandler, and Casey Affleck. In it, Baryshnikov plays Sandy, the spirited teenage lead singer of a garage band and the love interest of Patrick, played by actual teenager Lucas Hedges. Their difference in ages was full of potential on-set awkwardness. "There was a moment when that role hadn't been cast yet, and I was reading opposite a handful of people and I didn't know how old they were," she says. "A lot of them were teenagers, and I was like, 'I have to tell you I'm 22, just so that's established.' " Luckily, Hedges proved mature enough to erase her concerns.
Now living in Manhattan's Chinatown, Baryshnikov visited Los Angeles—surprisingly, for the first time—earlier this summer, looking to expand her horizons. "I've learned from my parents to be forward-thinking," she says. "Once they're working on one project, they're asking how they can stretch themselves next. I'm going to take a screenwriting class and maybe dip into improv a bit just to see what else is out there. I want to try it all."