Obvious History: Rock'n'roll's baby groupies Lori Lightning and Sable Starr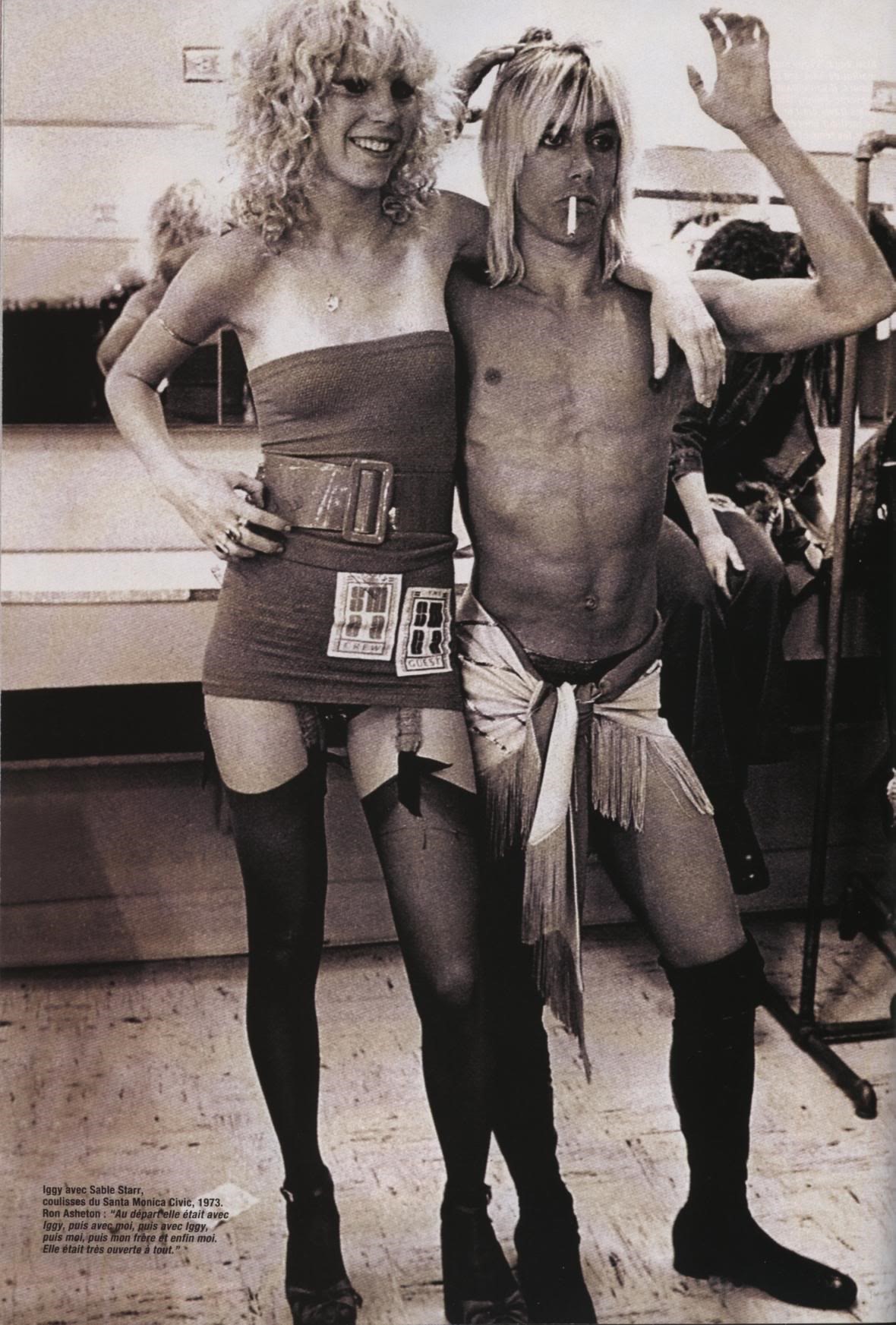 In collaboration with @velvetcoke, Obvious History is a weekly series which unearths forgotten moments in pop culture's past, where the famous and the fascinating collided.
Sable Starr and Lori Lightning (real name Lori Maddox) slept with almost every big name rocker starting in the early '70s. Growing up in L.A., the "baby groupies"—as they were known—would button down West Hollywood's Sunset Strip, flexing their fake I.D.s at hot spots like the Rainbow Bar and Grill, the Whiskey A Go Go, and Rodney Bingenheimer's English Disco. As regulars, they would frequently rub elbows (among other things) with rock's major players, like Mick Jagger, Rod Stewart and Alice Cooper.
Starr infamously lost her virginity at age 12 to Spirit guitarist Randy California. For a time, she was involved with Iggy Pop, who glorified their relationship in his 1996 song "Look Away." "I slept with Sable when she was 13 / Her parents were too rich to do anything / She rocked her way around L.A. / 'Til a New York Doll carried her away…" he sang.
Though there were others on the groupie circuit, Starr was dubbed "queen of the groupies," longtime pal Lori Maddox told Thrillist. "You did not fuck with Sable Starr." If you did, you were socially iced.
Lori Maddox, best frenemy to Starr, was deflowered by David Bowie before dating Led Zeppelin's Jimmy Page. Page got her number, dialed up Maddox—who thought it was a prank phone call—and when the pair finally met at the Hyatt House weeks later, Maddox was floored to find out it was the real Page on the other end of the phone weeks prior. "Jimmy walked up to me. He said, 'Are you Lori? I'm Jimmy. I told you I would be with you.' It was him on the phone! I couldn't believe it … He mesmerized me. I fell in love instantly."
Both of their supervision-free sexcapades are well documented in photos strewn across rock'n'roll's history, as well as immortalized in Cameron Crowe's 2000 film Almost Famous. However, as rock was later replaced by hip-hop at the top of the charts, so too were its groupies. Starr died of brain cancer at age 51 in Nevada. As of 2015, Maddox works in the fashion business and often revisits her memories of those carefree, intoxicating times.
"I got to hang out with some of the most amazing, most beautiful, most charismatic men in the world. I went to concerts in limos with police escorts. Am I going to regret this? No."