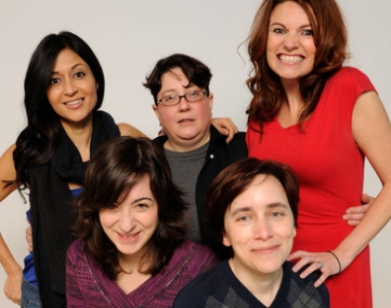 The title of Madeline Olnek's first feature film, Codependent Lesbian Space Alien Seeks Same, reads like a personal ad from The Twilight Zone. But it actually refers to a family-friendly lesbian sci-fi movie in which a trio of extraterrestrials believes their emotions are ripping holes in the ozone.
Descending into New York's underground, independent filmmakers and college buddies Carl Kriss and Chris Viemeister found inspiration in the unbridled passion of subway musicians.
J.C. Khoury's debut film The Pill has been racking up accolades on the indie circuit, including this year's Audience Award at New York's Gen Art Film Festival.