The story behind five unseen images of Marilyn Monroe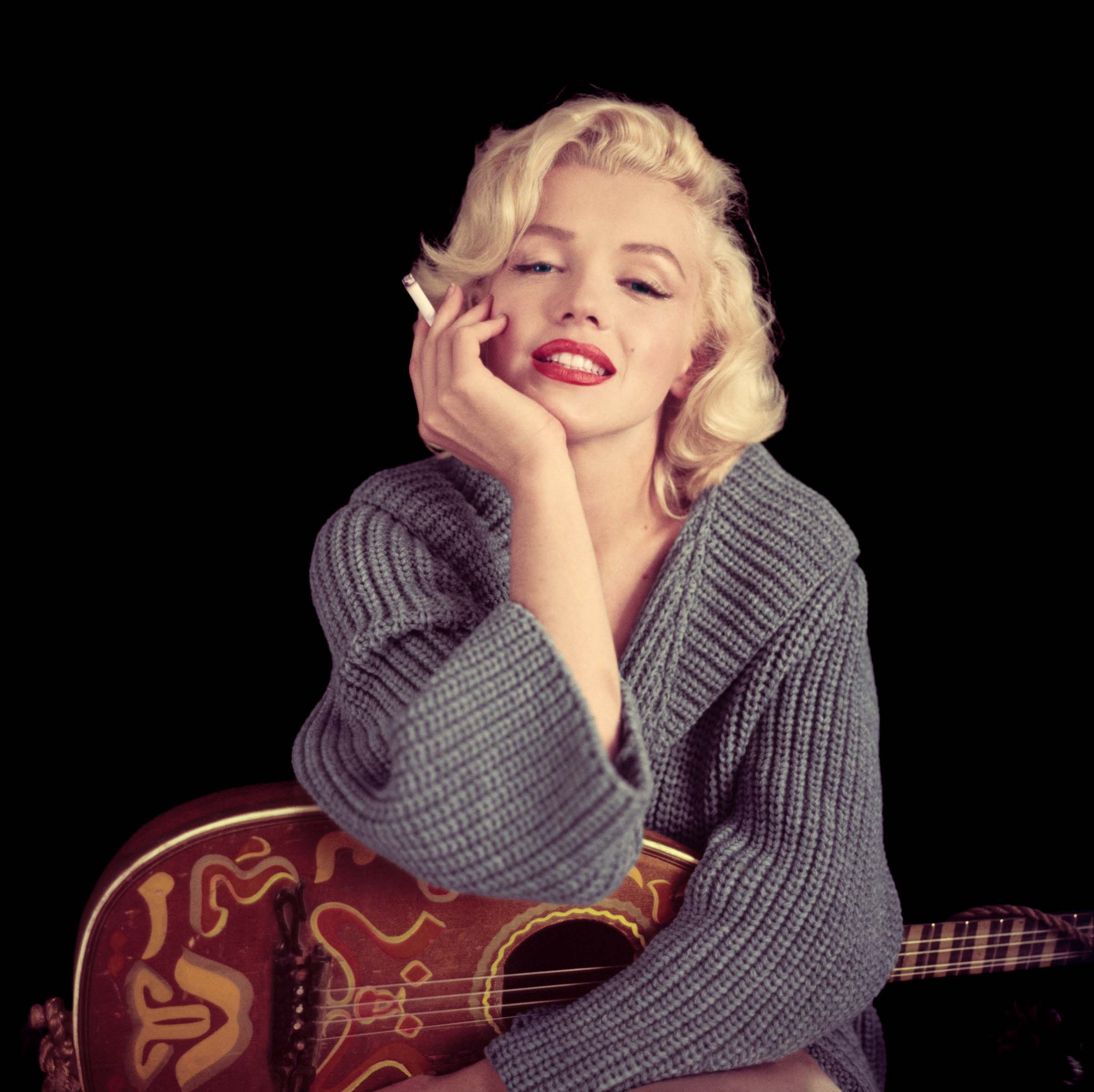 ALL IMAGES COURTESY OF MILTON H. GREENE © 2017 JOSHUA GREENE. TAKEN FROM THE BOOK THE ESSENTIAL MARILYN MONROE, PUBLISHED BY ACC EDITIONS.
As a child in the '50s, Joshua Greene was not eager to invite friends over in case Paul Newman or Steve McQueen was at his house—would his friends like him or want to rub elbows with his famous connections? This was the price of being the son of a famous photographer, Milton Greene. However, it did also come with some perks, such as having Sammy Davis Jr. as a godfather and Marilyn Monroe as a babysitter. Milton shot for publications such as Vogue, Harper's Bazaar, and LIFE magazine and his list of subjects ran the Hollywood gamut: Judy Garland, Cary Grant, Liz Taylor, and more.
Joshua has spent decades surrounded by his father's iconic celebrity photos, beginning as Milton's assistant, then becoming studio manager. In 1994, he released his first book of his father's work. Milton's Marilyn features Milton's photography as well as a story written by the author James Kotsilibas-Davis, which delves into Monroe's life and the scandals of the time. He followed this in 2009 with But That's Another Story: A Photographic Retrospective of Milton H. Greene in collaboration with his mother, Amy Greene. For his recently released The Essential Marilyn Monroe by Milton H. Greene, Joshua wanted "to honor the old man." The new book pays homage to his father's philosophy, "Milton was not a gossip guy. He hated gossip. He doesn't care for it. My mother loved it." This collection of photographs is captioned with brief, essential background information that chronicles Milton's and Marilyn's relationship from their first shoot for Look magazine to her time spent as the family's houseguest to her marriage to Arthur Miller.
Joshua has had two lifetimes of photography experience, his own and his father's, and with this in mind he has come to a keen realization. "Even to this day when someone's taking my picture, I'm either thinking, 'Do I tell them what they should do?' or thinking, 'I'm nervous, someone's gotta talk to me. Say something,'" he says. "That's just the human condition. Nobody likes being in front of a camera." Milton knew how to make his subjects feel comfortable, especially Marilyn. Their relationship grew from a collaboration to a friendship. Five years ago, Joshua started the daunting task of selecting just 284 photos of Marilyn from Milton's inventory. He then further edited the extensive collection of photographs from this book down to his five favorites and shared his thoughts on each.
JOSHUA GREENE: (Above image) I like this sitting because it makes no sense, if you think about it. This is a shoot for Look magazine about an up-and-coming star. Why the mandolin? Milton just liked the way it looked. It happened to be in the studio and he gave it to her. It was completely impromptu. At some point she put the sweater on cause she was cold and lit a cigarette. So she's sitting there having a cigarette on a break and he shoots a couple of photos. That was one of the ones that took over 60 hours to repair.
GREENE: While she was working on the movie River of No Return (1954), she had sprained her ankle and she showed up at the studio with an ACE bandage wrapped around her ankle and Milton said, "Can you walk with that?" She said, "Oh, I've got to hop a little bit." So basically a lot of the pictures were about finding ways for her to be sitting, rarely standing. And there were a few with the negligée where she was standing and she's always favoring the other leg.
You can see the line of the ACE bandage, which I had never seen until we restored those few pictures where she's sitting down with her legs out. I just thought that was a neat little surprise! But again, even with a sprained ankle, she was working it. That was a sweater dress that [Milton] had borrowed from my mother, which is funny because my mother is all of 5'1" and when he gave it to her it was too big. So the one that he actually shot Marilyn in was the one he originally bought for my mom.
All these years we had worked with the black and whites, which were easier to repair, but when I got my hands on the color ones and I started seeing what we had there, I got very excited to see that whole series. What I love about the cover picture is very rarely, very rarely did he shoot down at her and because her chin was down, it accentuated her jawline, which is not how Marilyn's usually photographed. There's nothing in the book with her chin down like that.
It's become a picture that everybody wants to capture because it puts me in the mix as a young kid, but what I love about the picture is two things: One, you can see I'm a very happy child. Here I am with this funny little outfit and I'm very happy holding my dad's camera, posing with Marilyn, laughing my butt off and she's having such a great time. The second reason why I like it is I didn't realize until about five years ago that all my life I've had at least half a dozen to a dozen pairs of red shoes. We started editing the pictures and it hit me, I said no wonder why I loved red shoes. Look, this was the first time I ever had red shoes and it stuck with me all my life. It was embedded in my psyche. That's my personal reason why I picked that picture, 'cause I felt it was an interesting look at myself, my life, my parents.
THE ESSENTIAL MARILYN MONROE (ACC EDITIONS) BY MILTON H. GREENE IS AVAILABLE NOW.