NICE TO MEET YOU
Meet K.O. Nnamdie, the Curator Bringing New York's Artists to the Table
Tucked away on the second-story of a Chinatown shopping mall, under the Manhattan Bridge, you'll find an ad-hoc gallery space filled with works by darlings of the New York art scene, past and present—Jack Walls, Bjarne Melgaard (now based in Oslo), and Alex Da Corte—as well as a few emerging local talents, like Stefan Hoza, Scout Zabinski, and Marina Seyffert. The show on view, Hands Body Object, is a reflection on the subject of personal trauma, but the atmosphere is unexpectedly relaxed. The curator, K.O. Nnamdie, sitting in a folding chair in the corner, will rise up casually to greet you, ready to chat, his manner somewhere between that of an NYC art dealer making a sale and a party host introducing his friends to the newcomer. If the experience feels far removed from the buttoned-up regality of Chelsea, then you might just get the point. Nnamdie, who began independently producing exhibitions under the name Restaurant Projects in 2018, holds "hospitality" as his guiding principle.
Born in Nigeria and raised between Houston and Miami, Nnamdie got his start in the art world as a photographer at the age of 13. Shortly after arriving in New York in 2012—21-years-old, with a rolodex full of industry connections—he stepped away from his artistic practice to pursue his interests in art-dealing and curation. Nine years later, he's launched his own art advisory and is anticipating the publication of his autobiographical artbook, Doctor, this spring. On February 2, Nnamdie opened an ambitious new exhibition titled The Ecology of Visibility. The show contemplates the "ecstatic act of refusing predetermined identities," and for Nnamdie, offers another opportunity for introspection. "It's truly about my interest in just wanting to know, 'Why am I not seeing myself outside of myself as much as I should be? And why aren't you?'" he tells Interview. The exhibition also features a lineup of well-known artists: Frances Stark, Mary Manning, Lutz Bacher, Frank Benson, and Jade Kuriki Olivo, also known as Puppies Puppies. We met up with Nnamdie to see what Restaurant Projects is all about. 
———
On exhibition-making: "The way that I make exhibitions is like how I would make a meal—how I would make a dish. It's very important, not only the ingredients, but also the freshness, the relevancy—the seasoning, the story that I'm telling with this dish, and finally, presentation, how to present this dish. [With "The Ecology of Visibility"] I've been wanting to serve this dish for a while. The ingredients have been marinating very patiently, and I've been making sure that things are still fresh. And now that the meal is ready to be served, I'm like, "Oh my god! Okay, let me get the plate. I need to plate this."
On social experimentation: "At past shows, after the opening reception, I would have my guests still lingering within the space and at a certain moment, I would lock the doors without warning, and all-of-a-sudden a dinner table would be set up, and then food would then be laid out, chairs would be unfolded. And now there's this scenario where people would be at 'the gallery dinner.' The idea of a gallery dinner is something that was once very sought-after, coveted… I was doing a bit of experimentation within these dinners. And I did actively, intentionally, invite certain guests to certain dinners. I would seat certain people right next to each other, knowing that there may have been some sort of conflict before, and I would see how people would then behave in this setting. How will people act once they are thrown into this scenario? It's a special dinner, they're a special person, and there's someone else across the table who they don't believe is a special person or deserves to be there. What happens then?"
On "disruption": "I'm not a disruptor. I'm more of an investigator. Like I'm investigating personalities and also what works best, and trying to be as fluid as I possibly can. I know a lot of my friends, who are brilliant curators and brilliant writers and artists, are actually the true disruptors. I actually have moments of shaking things up a bit—I think that just comes with the territory of wanting to truly be as present as possible. The things that are disruptive for me are personal moments within my own discovery of what it is that I can bring to the table for the artists that are seen and unseen, that I know and that I don't know—ultimately, how to generally help the art world."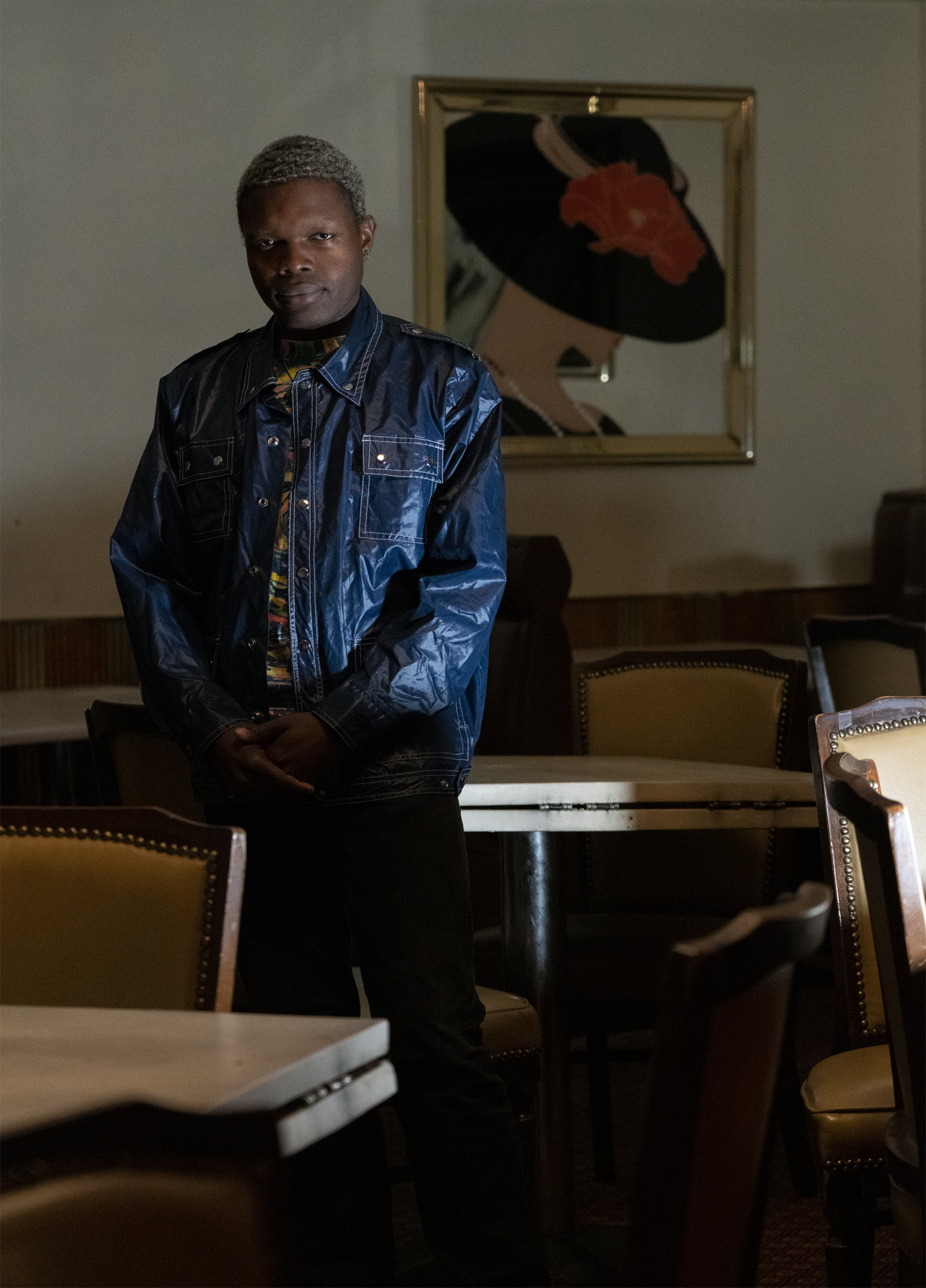 On orchestrating disasters: "I had my last solo show ["Looking Glass"] in Miami, which was, for lack of a better term, an orchestrated disaster. I purposefully wanted to collapse that there was just this one thing that I myself, or a person in general, could be. So I had to rebirth myself. This is not about me, and never really was about me, as a creative, as an image-maker, curating all these shows, doing all this stuff. It's about my ability to be an effective people-connector. I'm the person who bridges that thing. I realized that's what I was doing all along."
On sneak peeks: "One of the works in [The Ecology of Visibility] is Puppies Puppies's piece. That is titled "Pee Tea." It is a sculpture that has urine inside its contents, and it's completely closed, but there's a performance that happens before you. You, the viewer, are presented with the sculpture in the space. [As a trans woman,] you pee in a container when you can't go to a public bathroom because you're afraid that someone will shame you out of the bathroom because you don't present as whatever gender that they believe you should be presenting as. You can lose your life, you can die, just because you want to pee. I mean, how many cis-people know that that's going on?"
On tough critics: "It's a weird thing that's going on in making exhibitions. There's a lot of magic-making. You're really making a baby that you get to share with the world, and sometimes the world doesn't like the shoes that you put on your baby. And you're like, "Well, he's wearing Jordans." Or tie-dye Birkenstocks. Do they make those? I hope they do."
"Hands Body Object" is on view at 75 Broadway through February 13 and "The Ecology of Visibility" is on view at Anonymous Gallery at 136 Baxter St. through March 1.