armchair traveler
Armchair Traveler: From Milan to New York and Back Again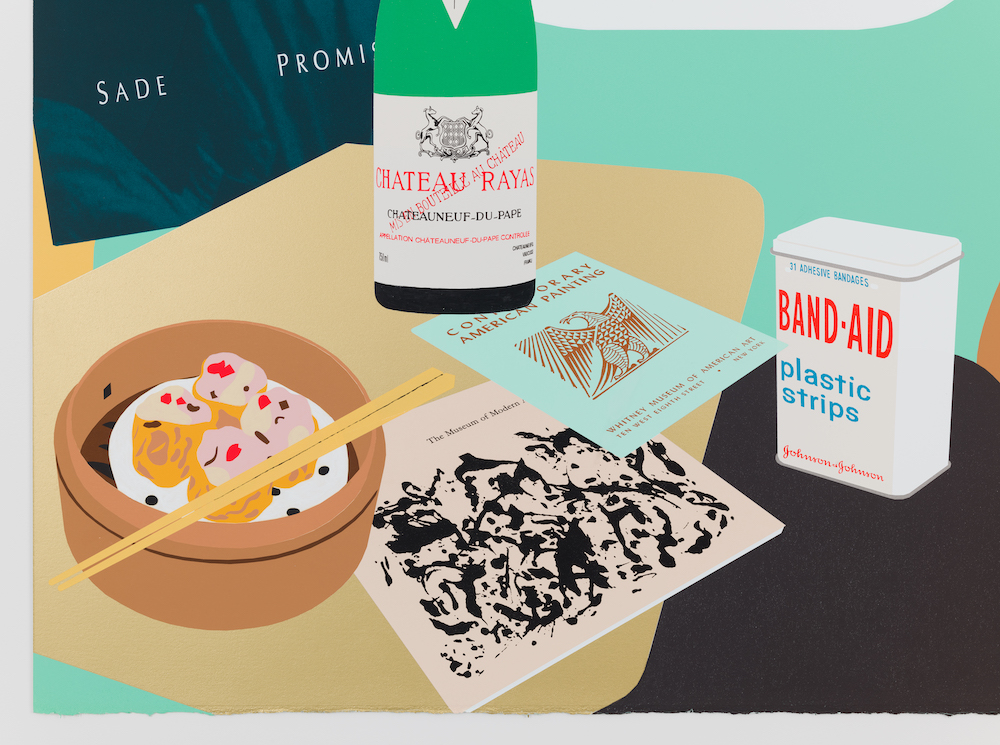 The art world too global for you? Each month, Interview highlights in pictures the shows you'd want to see—if you could jet-set from one international hub to the next. Bon voyage!
———
Lisa Ponti: Drawings 1993-2019
Ortuzar Projects, New York
April 6 – May 22, 2021
Lisa Ponti's significant contribution to the art and culture in postwar Italy has long been overshadowed by the fame of her charismatic father, architect Gio Ponti, with whom she collaborated throughout her career. Ortuzar Projects is now putting a spotlight on her work with the presentation of about fifty drawings made at the height of Ponti's career, from 1993 until 2018—shortly before her death at age 97. In some cases, the drawings double as poems or letters, and incorporate text into figurative designs, almost like calligraphy.
———
Matthew Brannon: Cold Shoulders / Foreign Affairs / Seafood Dinners / Pregnant Décor / Power Vacuums / and The Last Gate at the End of a Long Terminal
Gio Marconi, Milan
April 8 – June 3, 2021
Matthew Brannon, best known for his expansive approach to printmaking, is presenting a series of vibrantly colored plane interiors. The unique silkscreen works are all forms of still lives, full of varied objects and carefully researched details. Brannon's skill to translate artworks into rich stories is apparent throughout the exhibition, which reminds us of the bygone pleasures of travel and movement.
———
Hammer Museum, Los Angeles & Huntington Library, San Marino
April 17–August 1, 2021
The fifth edition of this acclaimed biennial presents works by 30 Los Angeles-based artists. There will be a versioning and a mirroring between the Hammer Museum and The Huntington Library, where each artist of the exhibition has a work in each venue, creating an uncanny sense of déjà vu. The three main threads of this edition are entertainment, horror, and the theater-film convention of the fourth wall. Participating artists include Aria Dean, Buck Ellison, Kahlil Joseph, Nicola L., Mathias Poledna, Diane Severin Nguyen, Monica Majoli, and Sabrina Tarasoff, among others.
———
Martin Wong & Aaron Gilbert: 1981–2021
P.P.O.W., New York
April 2 – May 1, 2021
The latest exhibition at the Tribeca gallery P.P.O.W. juxtaposes the work of the Brooklyn-based artist Aaron Gilbert and the late Chinese American painter Martin Wong. This intergenerational dialogue focuses on two artists whose work chronicles a continuum of life within a city under siege. Their practices allude to the societal pressures of the New York communities they inhabit, as well as the turmoil of their private lives. Few artists match the nuanced poetry and symbolic density of Wong's documentations of the constellation of social life during his lifetime. Much like Wong, Gilbert directs his lens to his home, neighborhood, and surrounding New York City community.