Virgil Abloh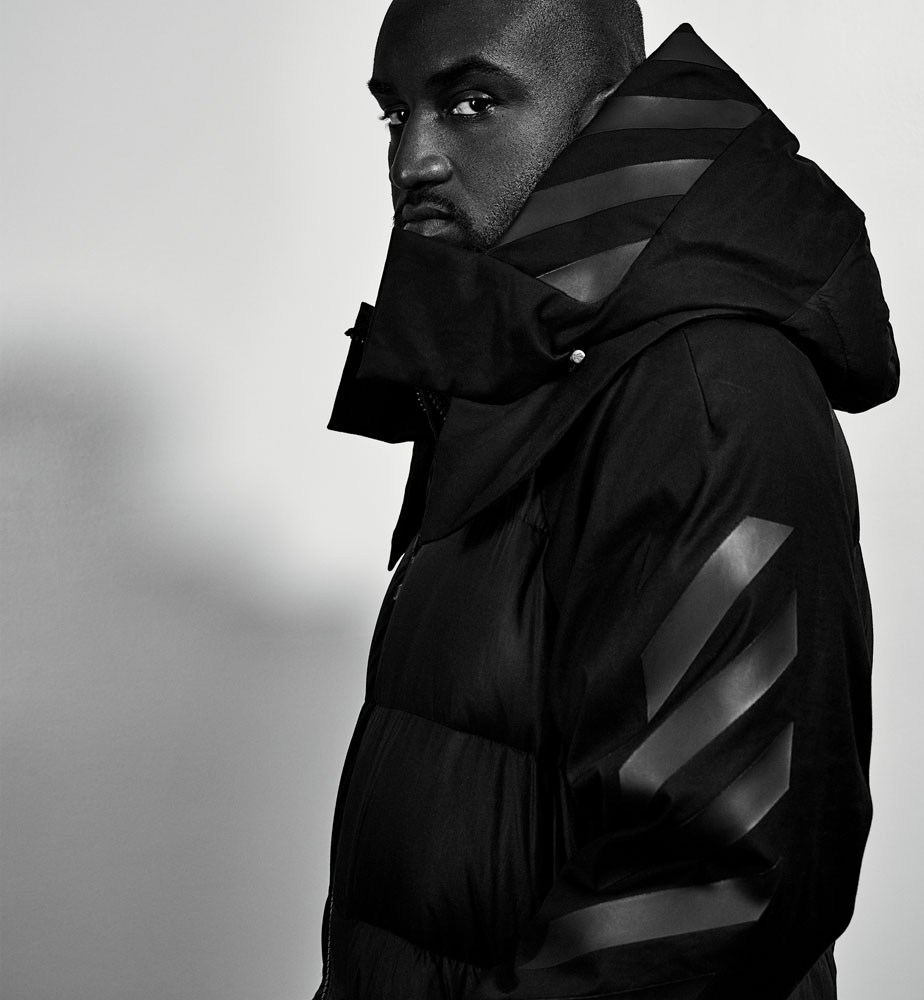 VIRGIL ABLOH IN BROOKLYN, JULY 2016. COAT: MONCLER O.
Last year, when Virgil Abloh began talks for a collaboration between his streetwear-inspired label Off-White and the luxury outerwear label Moncler, he approached it much like a writer sitting down at his desk: What kind of story did he want to tell? "I see a lineage of ideas. Not just one jacket. Not just one arbitrary piece. It is about a whole world," the Rockford, Illinois-born designer says.
Mythmaking comes naturally to Abloh. Off-White—which he launched in 2013—is informed by a similarly narrative approach. He sees the brand as a bridge between the vigor of streetwear and the precision of couture (its name refers to the gray area between black and white). "It's like a kaleidoscope," he says. "It's like taking an image and then adding a filter on top of it—the story I want to tell."
When not designing Off-White, he acts as creative director for Kanye West—a job that extends into everything from stage design to album covers—and party hops around the world as a sought-after DJ.
For Moncler, he set his sights north, way north, and decided to explore the world of Arctic sea fishermen. The new capsule collection is called Moncler O, and its theme is "White Widow," meant to suggest a fictional fishing vessel. "The blue-collar culture, it's not really a buttoned-up aesthetic," he says. "It's a heavy-labor thing because you're, like, sweating." In reality, the line of jackets, T-shirts, and accessories are shot through with head-turning style (and sell for anything but blue-collar prices).
Abloh is at work on his next Off-White collection, which is simply called Business Woman, and is inspired by the strength of the modern working woman. Asked about his own work-life balance, Abloh seems confused: "I was never meant to, like, work and then turn it off and sit on the couch," he says. "I just have a vision and I'm inspired by it. It's sort of what makes me tick."