Elements of Style: Does Amy Winehouse Have What It Takes?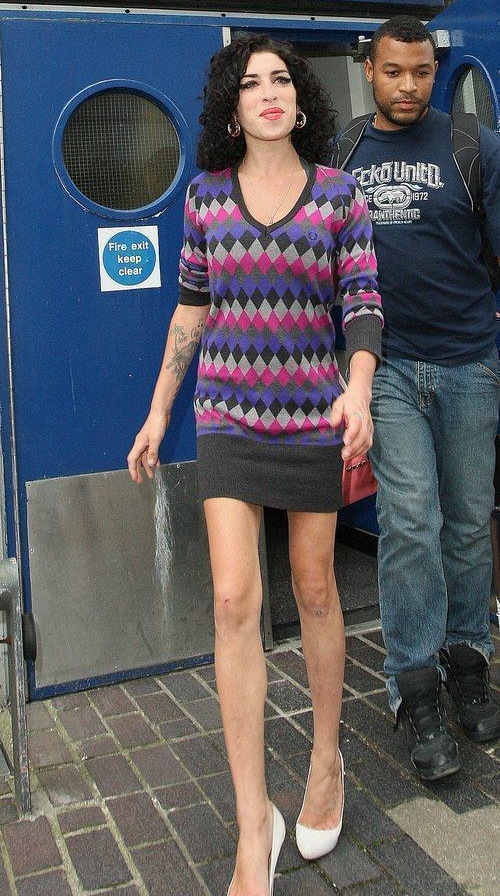 A SKETCH FROM AMY WINEHOUSE'S LINE FOR FRED PERRY
When Karl Lagerfeld called Amy Winehouse a "style icon" in 2007, we thought he was having one of those moments where as Karl Lagerfeld he can can say anything. We weren't expecting for her to be selected as the collaborator to follow Raf Simons with a line for Fred Perry. Winehouse has caused tabloid frenzy with controversial shots of her in the street and a little alone, wearing only a bra. As under-the-influenced as she may have seemed, we'veseen the underwear-as-outwear trend hit the runways, streets, and other pop stars ever since. The collection for Fred Perry, however, wisely strays from incorporating any intimates and sticks to her other trademark style, the grungy-chav look. Winehouse's beehive may be far from skinhead, but her slim-fitting jackets and checker prints does blend naturally with the Vespa-favoring Fred Perry crowd. The line claims to have Winehouse's "handwriting"; in fact, it comes very close to the letter of a look the designer wore out in July of last year. Click on for that, and the other elements of Winehouse's style.
None of the looks from the collection, show off Winehouse's bra-favoring style, which she sported as late as November 2009. But right: Checkered prints are as common to Winehouse as they are Fred Perry.
Winehouse rocking a popped collar, short-shorts, and belted waist. And next: It's true, Winehouse is a fan of Fred Perry. She wore it to her husband's court hearing in 2008.
And ta-da: July 2009, Winehouse wears a v-neck Fred Perry sweater dress that looks quite
exactly like one of the sketches presented today. Mystery solved.