Kiko Mizuhara Has 5,000,000 Instagram Followers, 4 BFFs, and 1 Favorite Miyazaki Movie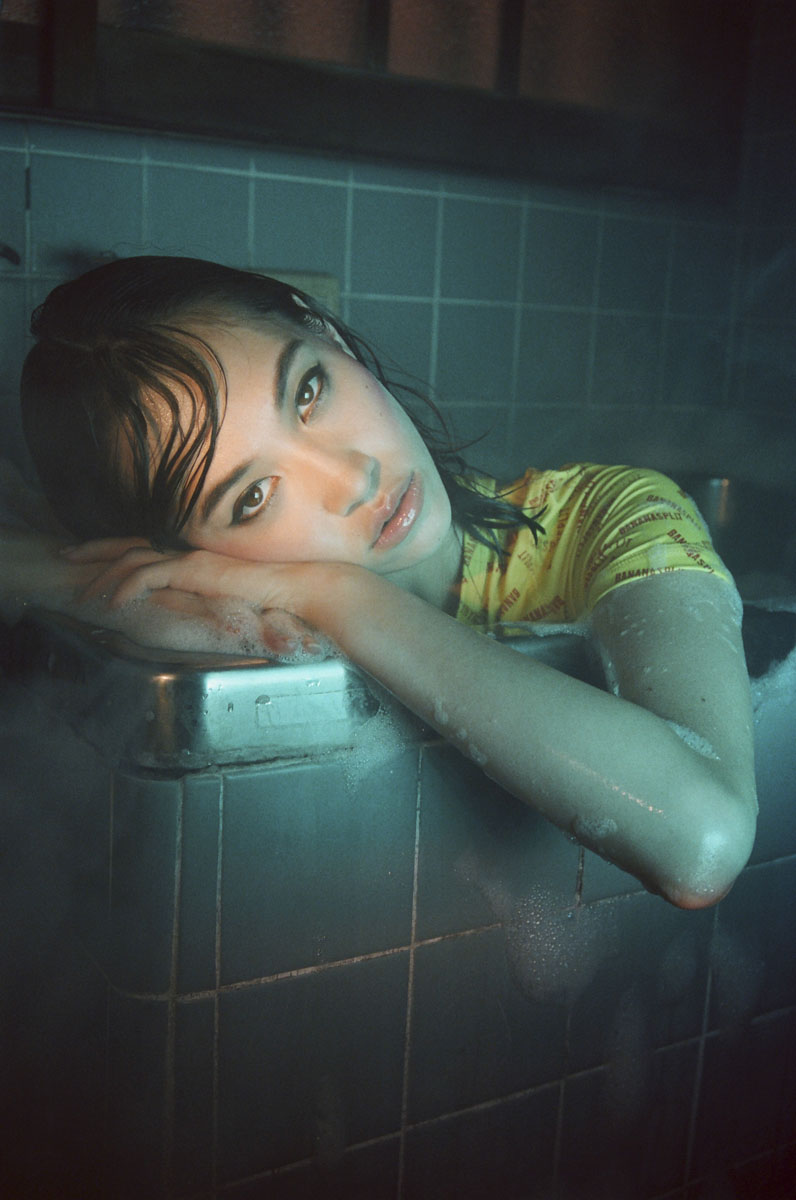 Kiko Mizuhara is one of the most famous women in Japan. After launching her career as a model in Tokyo, brands such as Marc Jacobs and Coach came calling, and earlier this year, Dior Beauty named Mizuhara as its first-ever Asian ambassador. But Mizuhara's ambitions have stretched well beyond campaigns. In 2014, she partnered with Opening Ceremony to create a playful and extremely popular capsule collection, which culminated in her own namesake label, Office Kiko. Here, a profile of the 27-year-old superstar, through numbers.
———
6,457
Miles Mizuhara flew at the age of 2, when her family moved from Dallas, Texas, to Tokyo.
———
0
Photographers who follow her on an average day in Tokyo, where paparazzi culture is non-existent.  
———
100
Magazine covers Mizuhara estimates she's graced.
———
12
Age when she walked her first runway.
19
Age when she starred in her first movie.
———
438,065,148
Views on YouTube for The Weeknd's "I Feel It Coming" video, in which she appears.
———
10 – 20
Fans who ask Mizuhara for a selfie on an average day in Tokyo.
———
5 – 10
Fans who ask Mizuhara for a selfie on an average day in the United States.
5 – 6
Hours of sleep per night.
———
5,000,000
Followers Mizuhara has on Instagram.
———
30
Instagram DMs she reads per day.
———
4
Instagram DMs she responds to.
———
5
Encounters with her heroes, including Rihanna and the Japanese electronic act Yellow Magic Orchestra.
———
3
Times she's read her favorite book, The Four Agreements: A Practical Guide to Personal Freedom, by Don Miguel Ruiz.
———
20+
Times she's seen her favorite movie, Hayao Miyazaki's anime classic Nausicaä of the Valley of the Wind.
———
4
Number of best friends, including Monika Mogi, a photographer; Christine Lai, a designer; Eichi Matsunaga, a nail artist; and Tomoya, Matsunaga's partner.
110
Items, including hats, kimonos, and accessories, for sale on Mizuhara's website, Office Kiko.
———
1
Pizza-emblazoned outfit worn by Beyoncé, part of Mizuhara's capsule collection for Opening Ceremony.
———
43
Age of Chloë Sevigny, Mizuhara's personal-style icon.
———
Hair and Makeup: Rie Shiraishi
Production: HK Productions
Photography Assistants: Anna Collins and Dean DiCriscio
Fashion Assistant: Yayoi Koike
Hair and Makeup Assistant: Rui Sato