Adria Arjona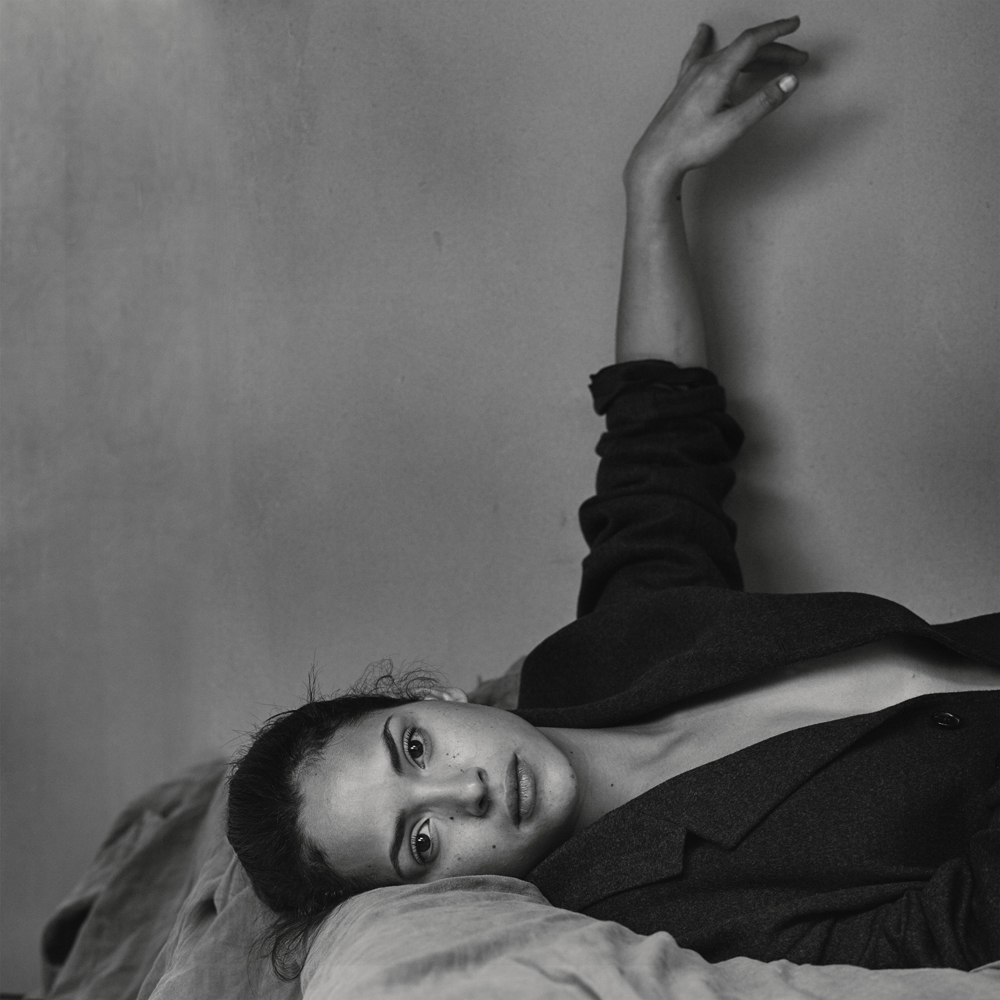 ADRIA ARJONA IN NEW YORK, APRIL 2015. SHIRT: GANT. STYLING: KARL TEMPLER. COSMETICS: DIOR, INCLUDING DIORSKIN NUDE AIR HEALTHY GLOW ULTRA-FLUID SERUM FOUNDATION. HAIR: JAMES PECIS/D+V MANAGEMENT. MAKEUP: PETER PHILIPS FOR CHRISTIAN DIOR. MANICURE: MEGUMI YAMAMOTO FOR DIOR VERNIS/SUSAN PRICE NYC. SET DESIGN: STEFAN BECKMAN/EXPOSURE NY. PRODUCER: SARA ZION FOR PRODN/ ART+COMMERCE. PRODUCTION MANAGER: ASHLEY SCOTT FOR PRODN/ ART+COMMERCE. RETOUCHING: GLOSS STUDIO. DIGITAL TECHNICIAN: NICHOLAS ONG. PHOTO ASSISTANTS: SIMON ROBERTS, HUAN NGUYEN, MARU TEPPEI, AND DEAN PODMORE. STYLING ASSISTANTS: MELISSA LEVY AND ALEKSANDRA KOJ. HAIR ASSISTANT: ADLENA DIGNAM. MAKEUP ASSISTANTS: EMIKO AYABE AND TALY WAISBERG. SET DESIGN ASSISTANTS: MAX ZINSER AND YONATAN ZONSZEIN. PRODUCTION ASSISTANTS: KAIA BALCOS AND JOHN DANIEL POWERS. SPECIAL THANKS: SOHO LOFTS.
Adria Arjona lives her life somewhere between Los Angeles and what she likes to call "the fuck-it place." The 23-year-old actress, appearing in the second season of True Detective, has her own spin on method acting. "Before they say action," she explains, "I always go, 'Fuck it, man.' " Daughter of one of the best-selling Latin American recording artists of all time, Ricardo Arjona, Adria spent her childhood bopping around Central and South America with her dad. "Sometimes I'd have breakfast in Guatemala and go to sleep in Mexico," she says. She went to high school in Miami, but her real education, she says, came at home, "listening to classical music and reading Neruda poems." At 18, Arjona moved to New York to take a three-month acting course at the Lee Strasberg Theatre & Film Institute, and two years later, she started landing roles in Spanish-language films and small parts in TV's Unforgettable and Person of Interest. Then came True Detective, her dream series, alongside Colin Farrell and Taylor Kitsch, which she's embraced in her own way. "You have the best people around you, you can't go wrong—the only way to go wrong is to try to do it well," she says. "You have to live in the moment and take risks." When True Detective wraps, Arjona will return to her new life in L.A., which includes a home in West Hollywood, circus school, and long runs where she creates "huge movies in my head." One of the films she's writing involves a dad's relationship with his autistic daughter. "He's a rough man, and he melts with her," she says. "It's a beautiful love story and she's daddy's little girl," but a far cry from Arjona. "My dad has given me the best gift anyone has ever given me," she says. "He gave me wings to fly."
For more from our New Wave portfolio, click here.